Paul Whittles takes the reins at Sirius Analytical!
Sirius Analytical are pleased to announce that Paul Whittles has been appointed as its new Managing Director…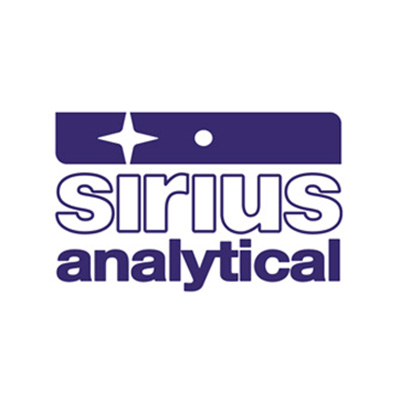 Sirius Analytical are pleased to announce that Paul Whittles has been appointed as its new Managing Director.  Prior to this appointment, Paul has served as Director of Sales and Marketing at Sirius.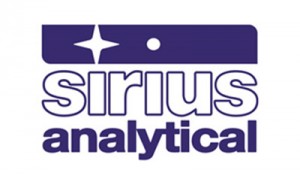 Paul is a life science leader with 16 years of commercial experience in scientific instrumentation, software and services.  In his previous position at Sirius, he successfully revamped the global sales organisation and its operations, along with playing an instrumental role in the development and launch of 4 new instruments and several new analytical services capabilities.
Paul will take over the leadership of Sirius from Brett Hughes – a co-founder of the company, and the past and present chairman of the board. As Brett explains: "After more than 25 years of managing Sirius, I have taken the decision to significantly reduce my day to day involvement in the company.  Paul has the right combination of vision, energy and enthusiasm to grow Sirius going forwards, and the board are confident that he will make an excellent successor."
Asked about his new appointment, Paul enthused:  "Since joining Sirius, I have been proud to represent an organisation that has built a long-established reputation for cutting edge science, quality manufacturing and scientific and technical support that many far larger organizations would envy.  During my tenure, I have thoroughly enjoyed our expansion into new areas, including particle size and shape, a QBD approach to small molecule formulation development and in vitro testing of the performance of biopharmaceutical formulations.  Sirius are and always have been a successful and innovative company, and I am looking forward to continuing and expanding upon our traditions of entry into emerging and exciting areas of science, excellence in the manufacture and support of quality instruments, and a consultancy/analytical services group made up of highly experienced and motivated individuals"
Brett Hughes will retain his role as chairman of the Sirius board of directors, and continue to fulfil key operational responsibilities on a reduced-hours basis.
About Sirius Analytical
Sirius Analytical is a market leader in the fields of measurement of physicochemical properties, biorelevant solubility and dissolution and in vitro modelling of in vivo behaviour of formulated biological drugs. Our expertise areas include the delivery of oral, inhaled, injected and transdermal drugs.
Sirius also offers analytical and consultancy services to help our customers solve all kinds of small and large molecule formulation challenges.