5th Annual European Pharma Congress
18 – 20 July 2016
Berlin, Germany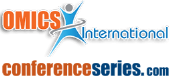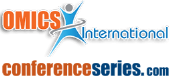 Date: 18 – 20 July 2016
Location: Berlin, Germany
Email: [email protected]
Website: http://europe.pharmaceuticalconferences.com/
Event Description:
Theme: Conscientious Awareness of Pharmacists and Pharmaceutical Sciences
 To submit the Abstract: http://europe.pharmaceuticalconferences.com/abstract-submission.php
 To register for the conference:
http://europe.pharmaceuticalconferences.com/registration.php
Conference Highlights
OMICS International invites all the participants across the globe to attend 5th Annual European Pharma Congress during July 18-20, 2016 in Berlin, Germany which includes prompt keynote presentations, Oral talks, Poster presentations and Exhibitions. Pharma Europe-2016 is a specially designed cluster Pharmaconference. The main theme of this Pharmaconferences is "Conscientious awareness of Pharmacists & Pharmaceutical sciences" which covers a wide range of critically important sessions. 
OMICS International Organizes 1000+ Pharmaceutical Events Every Year across USA, Europe & Asia with support from 1000 more scientific societies and Publishes 500+ Open access journals which contains over 30000 eminent personalities, reputed scientists as editorial board members.
Why to Attend???
Meet Your Target Market with members from around the world focused on learning about Pharma, this is your single best opportunity to reach the largest assemblage of participants from the Pharma community. Conduct demonstrations, distribute information, meet with current and potential Scientists, make a splash with a new research, and receive name recognition at this 3-day Pharmaceutical Event. World-renowned speakers, the most recent techniques, tactics, and the newest updates in Pharmaceutical Sciences fields are hallmarks of this conference.
Related Journals
Contact Mail Id's