SMC accepts three new medicines for use by NHS Scotland; rejects two
Everolimus for advanced breast cancer, savuconazole for invasive aspergillosis and mucormycosis, and camellia sinensis for genital warts were all accepted…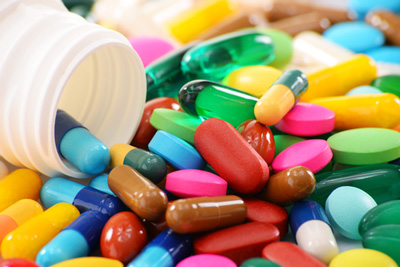 The Scottish Medicines Consortium (SMC) has published advice accepting three new medicines for routine use by NHS Scotland.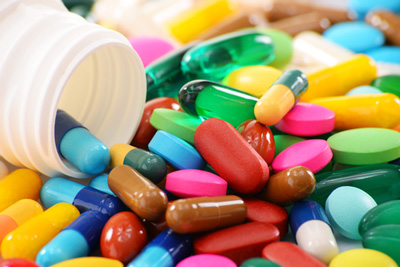 Novartis' Afinitor (Everolimus) for advanced breast cancer, Astella's Cresemba (isavuconazole) for invasive aspergillosis and mucormycosis, and Kora's Catephen (camellia sinensis) for genital and perianal warts were all accepted.
Everolimus, which is used to treat advanced breast cancer, was considered under the SMC's PACE (Patient and Clinician Engagement) process. In the PACE meeting, patient groups and clinicians highlighted that everolimus can delay the need for chemotherapy by up to six months, helping extend good quality of life for patients and their families. Everolimus can be taken orally, removing the need for patients to attend hospital for treatment. 
Isavuconazole is used to treat invasive aspergillosis and mucormycosis, fungal infections which can attack the brain and lungs of patients with weakened immune systems. PACE participants described how these infections carry a significant mortality rate as well as causing severe shortness of breath and chronic fatigue.
Also accepted was camellia sinensis ointment for the treatment of genital and perianal warts. Camellia sinensis is a herbal extract from green tea leaves that is applied three times a day for up to 16 weeks.  There is currently an unmet need for an effective, licensed, well-tolerated treatment for this distressing condition. 
Professor Jonathan Fox, chairman of SMC, said: "The Committee is pleased to be able to accept these three new medicines and we hope patients will find them of benefit. Based on the evidence from patients and clinicians  for both everolimus for advanced breast cancer and isavuconazole for invasive aspergillosis and mucormycosis, we know patients will welcome these medicines being made available."
SMC turns down ataluren and eculizumab
The Committee was unable to accept PTC Therapeutics' Translarna (ataluren) for Duchenne Muscular Dystrophy and Alexion's Soliris (eculizumab) for Paroxysmal Nocturnal Haemoglobinuria (PNH). 
Ataluren is licensed for use in those patients with a rare genetic mutation that affects 13% of those with Duchenne Muscular Dystrophy. Following consideration through the PACE process, the Committee was unable to recommend ataluren as there was too much uncertainty about the overall clinical benefits it might bring in relation to its cost. Following a meeting between the company and SMC, the company has indicated their intention to resubmit. 
Also considered under PACE was eculizumab for Paroxysmal Nocturnal Haemoglobinuria (PNH), a rare genetic disorder in which red blood cells break apart prematurely, causing blood clots and bone marrow dysfunction. The Committee was unable to recommend eculizumab as the overall health benefits of the medicine meant it would not justify the cost to the NHS. 
Professor Jonathan said: "It is disappointing that we were unable to recommend ataluren for Duchenne Muscular Dystrophy and eculizumab for PNH for routine use by NHS Scotland. 
"We know that DMD significantly reduces life expectancy and the Committee heard about its profound impact on people with the condition, their families and carers. There is a clear unmet need for an effective treatment for this devastating condition.   Despite the very powerful and moving testimonies given by patient groups and clinicians for this medicine, there was uncertainty  around the overall health benefits in relation to the  medicine's cost and the Committee was not satisfied that it would represent a good use of NHS resources.
"For eculizumab, we heard from the PACE meeting that this medicine has a significant impact on the quality of life in patients with PNH as well as the potential to improve survival.  The Committee was not convinced, however, that the proposed cost is justified by the evidence presented."
Professor Fox added: "We know that these decisions will be very disappointing for patients and their families and would welcome resubmissions on both medicines taking into account the issues raised." 
Related topics
Related organisations