Positive Phase I results for preventive Ebola vaccine regimen
Data from a Phase I study of a preventive Ebola vaccine regimen suggest that the regimen was well-tolerated by healthy volunteers and immunogenic…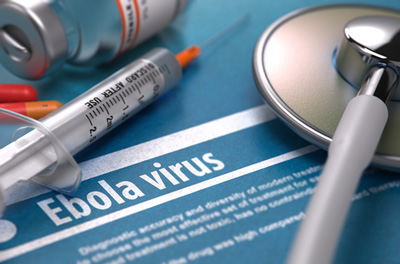 Data from a Phase I study of a preventive Ebola vaccine regimen suggest that the regimen was well-tolerated by healthy volunteers and immunogenic.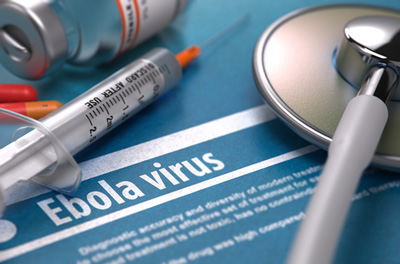 Among the findings, 100 percent of participants in the study achieved an initial antibody response to Ebola, and this response was sustained 8 months following immunisation. The study was led by the Oxford Vaccine Group at the University of Oxford Department of Paediatrics and took place in the United Kingdom.
The Ebola vaccine regimen is being developed by the Janssen in collaboration with Bavarian Nordic. The regimen was first discovered in a collaborative research programme with the US National Institutes of Health (NIH).
Commenting on the results, Paul Stoffels, M.D., Chief Scientific Officer, Johnson & Johnson, said: "This study suggests that Janssen's investigational prime-boost vaccine regimen, if approved by regulators, could be an important tool in global strategies to help prevent another Ebola epidemic."
The Phase 1 study tested a vaccine regimen containing two components based on, respectively, AdVac technology from Crucell Holland B.V., one of the Janssen Pharmaceutical Companies, and MVA-BN technology from Bavarian Nordic. Healthy volunteers were given one vaccine dose to prime their immune system, and then the alternative vaccine to boost their immune response, with the goal of evaluating the duration of immunity. Prime-boost vaccination is an established approach for the prevention of several infectious diseases.
In the study, most participants were randomised in a blinded fashion to receive either vaccine or placebo, while some individuals were in an open-label group receiving vaccine. Among the randomised participants, 97% generated antibodies specific to Ebola four weeks after a priming dose with AdVac. Additionally, more than half of AdVac recipients developed Ebola-specific T cells, a key marker of cellular immunity. Validating the prime-boost concept, these immune responses were enhanced by administration of the MVA-BN booster dose, with 100%of participants generating Ebola-specific antibodies at 21 days post-boost, and 79-100 percent showing T cell responses depending on the dosing interval.
100% of participants maintained Ebola-specific antibodies after 8 months
Notably, 8 months following prime vaccination, 100% of individuals in the study maintained Ebola-specific antibodies, while vaccine-induced T cell responses persisted in 77-80 percent of those receiving the AdVac/MVA-BN regimen.
In terms of safety, injection site pain was the most common reported adverse event, and was transient and generally of mild-to-moderate severity. Among randomised participants, fever was reported in 5% of AdVac recipients compared to 4.2% of those receiving placebo. In the open-label group, 27% of participants reported fever. All episodes of fever resolved within 24 to 48 hours. No serious vaccine-related adverse events were observed.
Commenting on the results, Ruxandra Draghia-Akli, Director, Health Directorate, European Commission, said: "We are delighted to see such positive results produced by a consortium supported with grants from the Ebola+ programme. These and the many other Ebola studies underway with the European Commission and IMI support show that cooperation research and public-private partnerships can be formed with great speed to develop innovative solutions for today's most pressing global health threats. Only by joining forces as an international community can we prevent, control, and end pandemics."  
Related topics
Related organisations
Related diseases & conditions