EC grants marketing authorisation to Lonsurf in mCRC
The decision from the EC was based on data from the international, double-blind, placebo-controlled Phase III RECOURSE study…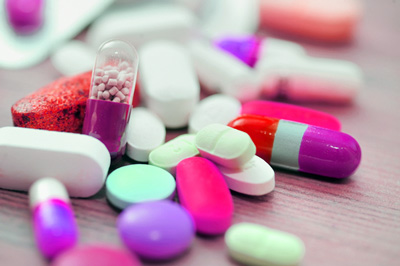 The European Commission (EC) has granted marketing authorisation for Servier's Lonsurf (trifluridine/tipiracil), formerly known as TAS-102, in the European Union (EU) for the treatment of adult patients with metastatic colorectal cancer (mCRC).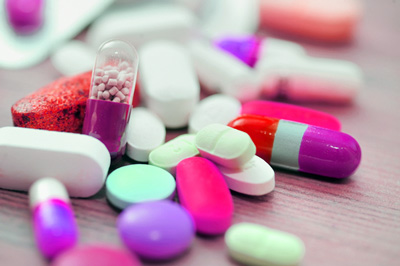 Lonsurf is approved for patients who have been previously treated with, or are not considered candidates for, available therapies including fluoropyrimidine-, oxaliplatin- and irinotecan-based chemotherapies, anti-VEGF agents, and anti-EGFR agents. Lonsurf is an oral anticancer drug, comprising the combination of trifluridine (FTD) and tipiracil (TPI), whose dual mechanism of action is designed to maintain clinical activity.
Commenting on the approval, Dr U. Marion Schrenk, Head of Global Medical Strategy, Oncology at Servier, said: "With this approval, we are delivering on a promise to bring a new treatment to patients with advanced metastatic colorectal cancer across Europe."
Decision based on data from RECOURSE study
The decision from the EC was based on data from the international, double-blind, placebo-controlled Phase III RECOURSE study, which investigated the efficacy and safety of LONSURF with best supportive care (BSC) compared to placebo with BSC in 800 patients with previously treated mCRC.
The RECOURSE study met the primary endpoint of statistically significant improvement in OS. Results demonstrated a 32% reduction in risk of death compared to BSC. An updated OS analysis in 89% of events, presented at ASCO GI 2016, confirmed the clinically meaningful and statistically significant survival benefit of LONSURF with BSC compared to placebo with BSC. This translates into a 31% relative reduction in the risk of death and an improvement of 2 months in the median OS. The median OS was 7.2 months for LONSURF with BSC vs 5.2 months for placebo with BSC, this translated into 1-year survival rates of 27.1% and 16.6%, respectively.
"Data from the pivotal RECOURSE study provides evidence that Lonsurf may offer patients with refractory metastatic colorectal cancer extended survival as well as a reduction in risk of death compared to placebo," said Professor Eric Van Cutsem, MD, PhD, Digestive Oncology, University Hospitals Leuven in Belgium. "The combination of trifluridine and tipiracil in Lonsurf works by directly attacking the DNA of the tumour cells which reduces the growth of cancer cells. This approach fights the cancer differently to other previously given treatments, allowing us to delay cancer progression rather than cycling back through therapies that have already been used."
The most frequently observed side effects (≥ 30%) in patients receiving Lonsurf were neutropenia, nausea, decreased appetite, diarrhoea, fatigue, anaemia, thrombocytopenia, increase in total bilirubin, alkaline phosphatase and ASAT levels, and leucopenia.