3rd Pharmaceutical Traceability Forum to attract expert serialization and packaging professionals from across the nation
Harmonize serialization plans to achieve compliance. Supply chain stakeholders must take a comprehensive view of their traceability strategy…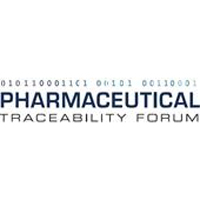 Harmonize serialization plans to achieve compliance. Supply chain stakeholders must take a comprehensive view of their traceability strategy to remain ahead of approaching deadlines.
Designed to address the diverse challenges, the Pharmaceutical Traceability Forum is a peer-to-peer exchange on achieving global serialization. Gain an in-depth perspective on the ever-changing international deadlines, data interoperability, and explore cutting-edge pilot programs in our dynamic workshops.
Hear 25+ speakers with new innovated programs put in place by top companies in our unique case studies and sector-specific roundtables:
Director of Serialization Technologies – McKesson
Director, Global Brand Protection – Bristol-Myers Squibb
North America Regional Project Leader – Sanofi Pasteur
Senior Director of Secure Supply Chain – AmerisourceBergen
Associate Director, Product Security & Outbound Logistics – EMD Serono
Global Serialization Enterprise Master Data Lead – Pfizer
Global Program Serialization Lead – Sandoz
Brand Technologies Manager and Global Product Security – Takeda Pharmaceuticals
Senior Director Industry Development- GS1 US
And more!
"We're pleased to participate in this collaborative, comprehensive forum alongside industry thought leaders," said Verify Brand CEO, Michael Howe. "With more than a decade of experience providing serialization and traceability solutions, Verify Brand is excited to share with conference attendees how they can successfully meet U.S. and global compliance requirements, as well as how serialization can uncover additional business value beyond compliance."