Biogen announces plans to spin off its haemophilia business
The new company, to be named at a later date, will focus on the discovery and development of therapies for the treatment of haemophilia…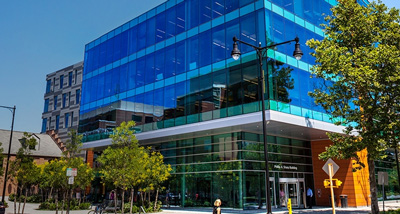 Biogen has announced that it intends to spin off its haemophilia business as an independent, publicly traded company.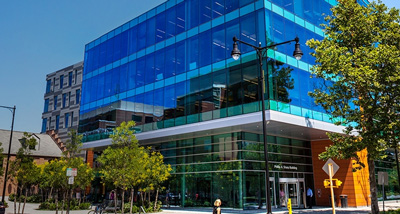 The new company, to be named at a later date, will focus on the discovery and development of therapies for the treatment of haemophilia, with existing marketed products to include Eloctate and Alprolix, indicated for the treatment of haemophilia A and B, respectively. The new company is expected to continue to develop and commercialise Eloctate and Alprolix under Biogen's existing collaboration agreement with Swedish Orphan Biovitrum AB (Sobi). Eloctate and Alprolix generated combined revenues of $640 million during the twelve-month period ended 31 March 2016.
The new company plans to bring longer acting therapies utilising the XTEN technology into clinical development in the first half of 2017 and to accelerate the development of bispecific antibodies and haemophilia-related gene therapy programmes. The new company also plans to conduct additional studies to confirm early data that suggest Eloctate's potential to rapidly induce immune tolerance in haemophilia patients who develop inhibitors.
Biogen believes the spin-off of its haemophilia business into a separate publicly traded company will result in two lean, profitable companies that: focus on and pursue strategic priorities specific to their core commercial therapies and pipeline assets; utilise distinct capital allocation strategies and capital structures, as well as achieve additional operating efficiencies consistent with their respective long-term strategic objectives; and respond more quickly to the rapidly changing developments and global opportunities in their respective patient markets.
John G. Cox named CEO of the new company
John G. Cox, Biogen's current Executive Vice President, Pharmaceutical Operations & Technology, will serve as the Chief Executive Officer of the new company. The new company is expected to be headquartered in the Boston area. The new company will retain commercial rights for Eloctate and Alprolix for North America and for rest of the world markets outside of, essentially, Europe, North Africa, Russia and certain countries in the Middle East. Biogen is expected to provide transition services to the new company for some period of time and is expected to remain the manufacturer of Eloctate and Alprolix for the next three to five years. The full management team and board of directors of the new company will be named at a later date.
The strategic goal of this transaction is to create two focused companies dedicated to driving current and future value in their respective therapeutic areas of expertise.
Commenting on the announcement, George Scangos, Ph.D., Biogen's Chief Executive Officer, said: "We expect that the new company will be a leader in discovering, developing, and commercialising innovative therapies for haemophilia, built on remarkable science and a deep understanding of how to continually improve treatment for patients."
He added: "We believe that the best way to realise the full potential of this growing and vital business is to enable it to operate independently with a management team dedicated to providing therapies to people living with haemophilia."
Related organisations
Related diseases & conditions