Selumetinib granted Orphan Drug Designation in the US for DTC
The FDA has granted Orphan Drug Designation for selumetinib for adjuvant treatment of patients with stage III or IV differentiated thyroid cancer (DTC)…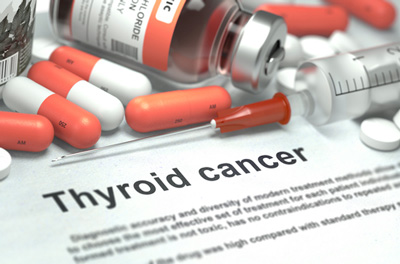 The US Food and Drug Administration (FDA) has granted Orphan Drug Designation for AstraZeneca's investigational MEK 1/2 inhibitor, selumetinib (AZD6244, ARRY-142886) for adjuvant treatment of patients with stage III or IV differentiated thyroid cancer (DTC).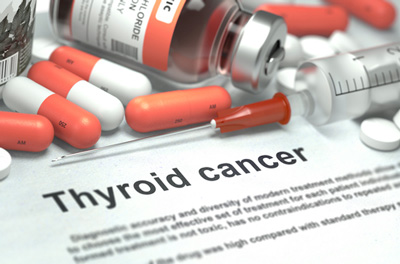 Radioactive iodine (RAI) is recommended for patients with DTC with known/suspected metastases at diagnosis and those at high risk of recurrence. A small proportion of patients do not benefit from currently available treatment with RAI because they do not express sufficient sodium/iodine symporter (NIS) which is important for RAI uptake into thyroid cells. Selumetinib is being tested for its ability to increase expression of NIS with the potential to add a treatment option for patients who do not respond well to RAI.
"An important achievement"
Commenting on the designation, Sean Bohen Executive Vice President, Global Medicines Development and Chief Medical Officer, at AstraZeneca, said: "Uptake of RAI is crucial for patients with thyroid cancer where no other therapies have proven beneficial. Selumetinib could significantly enhance currently available treatment options for these patients. The Orphan Drug Designation is an important achievement as we advance our development plans for this potential treatment in differentiated thyroid cancer."
Selumetinib inhibits the MEK pathway in cancer cells to prevent tumour growth. It is being tested in the Phase III ASTRA trial in patients with DTC who are at high risk of recurrence. In a Phase II study of selumetinib in patients with advanced thyroid cancer, clinically meaningful increases in iodine uptake and retention were seen in patients with thyroid cancer that was refractory to RAI.
In addition to DTC, selumetinib is being tested in SELECT-1, a Phase III trial of patients with KRAS-mutant advanced non-small cell lung cancer (NSCLC) and in a Phase II registration trial of paediatric and adolescent patients with neurofibromatosis Type 1 in collaboration with the US National Cancer Institute.
Related organisations
Related diseases & conditions