Allergan and Medicines360 donate IUDs in response to Puerto Rico Zika outbreak
Allergan and Medicines360 are to donate 10,000 units of Liletta to the CDC Foundation in response to the Zika virus outbreak in Puerto Rico…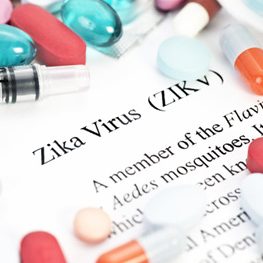 Allergan and Medicines360 are to donate 10,000 units of their hormonal intrauterine device (IUD) Liletta (levonorgestrel-releasing intrauterine system) to the CDC Foundation in response to the Zika virus outbreak in Puerto Rico.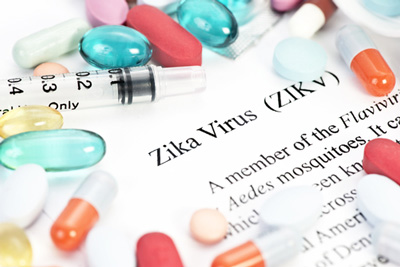 In addition, Allergan will donate over 40,000 one-month cycle packs of oral contraceptives. The contributions are designed to help reduce unintended pregnancies in Puerto Rico, while the risk of the Zika virus is prevalent. Research has shown that pregnant women infected with the Zika virus are at risk of giving birth to infants born with microcephaly.
Following this initial donation, Allergan will continue to partner with the CDC Foundation to assess the need for additional oral contraceptive supplies in this important Zika response.
A clear need for effective contraceptive options
Commenting on the news, Gavin Corcoran, Chief Medical Officer at Allergan, said: "There is a clear and immediate need for effective contraceptive options in Puerto Rico and communities throughout the world to give women the option to reduce the risk of unintended pregnancies while the risk of the Zika virus is high. Women in Puerto Rico urgently need contraceptives to help prevent unplanned pregnancies and postpone pregnancies and the donation of Liletta and oral contraceptives is intended to meet these women's needs."
Jessica Grossman, MD, CEO of Medicines360, added: "We wanted to do our part to respond to this emergency now. Our donation helps these communities have access to safe and effective IUDs. Most importantly, Liletta offers a long-term sustainable solution for public health clinics to continue to access a hormonal IUD at a $50 price after the crisis."
The Centres for Disease Control and Prevention (CDC) confirmed the causal link between Zika and microcephaly in April. In Puerto Rico, 20 percent of the population is predicted to be infected by the Zika virus by the end of the year. Approximately 138,000 women in Puerto Rico are at risk of unintended pregnancy and do not use one of the most effective or moderately effective forms of contraception. An effective strategy to reduce Zika-related pregnancy complications is to prevent pregnancy in couples who want to delay or avoid pregnancy during a Zika outbreak.
Related organisations
Related diseases & conditions