Sirukumab meets both co-primary endpoints in rheumatoid arthritis study
The SIRROUND-D study met both co-primary endpoints in evaluating treatment with sirukumab in adult patients with active rheumatoid arthritis…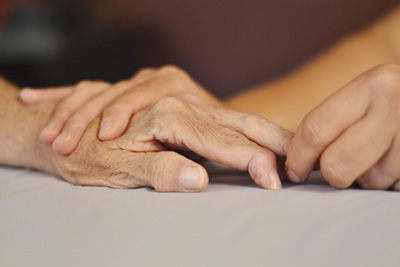 Janssen has announced results from a pivotal Phase III study evaluating subcutaneous sirukumab (CNTO 136), a human anti-interleukin (IL)-6 monoclonal antibody in development for the treatment of adults with moderately to severely active rheumatoid arthritis (RA).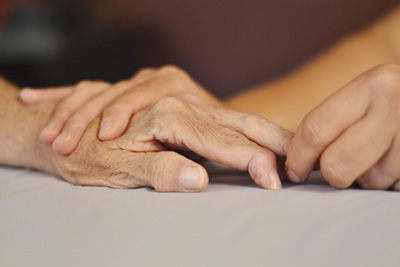 Sirukumab is being co-developed as part of a collaboration with GSK.
The SIRROUND-D study met both co-primary endpoints evaluating treatment with sirukumab in adult patients with active RA who had an inadequate response to treatment with disease-modifying anti-rheumatic drugs (DMARDs). Inhibition of radiographic progression, or joint destruction, was significantly greater among sirukumab-treated patients, with a mean change from baseline to week 52 in the van der Heijde-Sharp score of 0.50 among patients receiving sirukumab 50 mg every four weeks and 0.46 for patients receiving sirukumab 100 mg every two weeks compared with 3.69 among the placebo group. The van der Heijde-Sharp scoring method is an X-ray measure of changes in joint destruction and damage, including joint erosion and joint space narrowing. With this method, higher scores indicate greater structural damage while lower scores indicate less structural damage.
Significant inhibition of radiographic progression was demonstrated in both patients naïve to biologic therapy and those treated with biologics in the past, and was seen as early as week 24.
At least a 20 percent improvement in RA signs and symptoms as measured by the American College of Rheumatology (ACR20) at week 16 was achieved by 54.8 percent and 53.5 percent of patients receiving sirukumab 50 mg and sirukumab 100 mg, respectively, compared with 26.4 percent of the placebo group.
Commenting on the results, Tsutomu Takeuchi, Professor of Medicine, Division of Rheumatology and Clinical Immunology, Keio University School of Medicine, Tokyo, Japan, said: "The results from this Phase 3 study showed significant inhibition of the progression of joint damage for sirukumab and improvements in the pain and inflammation patients with rheumatoid arthritis experience when not adequately controlled with traditional disease-modifying agents. Treatments that may allow us to limit the disease from causing permanent joint damage are valuable in the long-term management of rheumatoid arthritis. We look forward to forthcoming data from ongoing Phase III programmes to better understand the efficacy and safety of sirukumab in a broader and more diverse rheumatoid arthritis patient population."
Major secondary endpoints met
All major secondary endpoints were also met with statistical significance for both doses of sirukumab versus placebo.These were the change from baseline in the health assessment questionnaire disability index (HAQ-DI), percentage of patients achieving at least a 50 percent improvement in RA symptoms (ACR50), percentage of patients with improved disease activity score in 28 joints at week 24, and percentage of patients achieving at least a 70 percent improvement in RA signs and symptoms (ACR70) for six consecutive months (major clinical response) by week 52.
In the 18-week control period, the proportion of patients experiencing adverse events (AEs) and serious AEs, respectively, was higher with sirukumab 50 mg (79.6 percent and 11.0 percent) and sirukumab 100 mg (80.2 percent and 9.8 percent) versus placebo (65.5 percent and 6.8 percent), with the most common AEs being (at least 8 percent) elevated liver enzymes, upper respiratory tract infection, injection site erythema and nasopharyngitis.
Related topics
Related diseases & conditions