Enstilar launches in the UK for patients with plaque psoriasis
Enstilar is the first fixed-combination, cutaneous foam spray for the once-daily topical treatment of all extents of plaque psoriasis…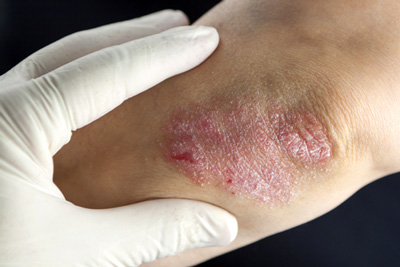 Today sees the UK launch of LEO Pharma's Enstilar (calcipotriol/betamethasone dipropionate 50 micrograms/g + 0.5 mg/g) – the first fixed-combination, cutaneous foam spray for the once-daily topical treatment of all extents of plaque psoriasis for patients who are 18 years or older.
Data shows that Enstilar is a more effective topical combination treatment than those currently available, is generally well-tolerated, with more than half of patients in clinical trials experiencing significant visible signs of improvement within four weeks and with some patients seeing improvements at one week.
LEO Pharma says the treatment can also improve patients' quality of life (QoL). 75% of patients feel that their quality of life is significantly impacted by psoriasis, both emotionally and physically. In studies, 81% of psoriasis patients using Enstilar foam spray reported QoL improvements after four weeks, with more than 70% seeing a reduction in itch-related sleep loss.4 The symptomatic relief experienced by the majority of patients may be attributed to the cooling effect of the new foam spray.
Commenting on the launch, Professor Chris Griffiths, Foundation Professor of Dermatology, The University of Manchester, said: "Enstilar foam spray represents a welcome new choice of topical therapy  for people with plaque psoriasis, particularly those who wish to explore new options with their GP and/or whose next step would be a referral to consider transitioning to systemic therapy. Clinical data point to the superior efficacy of  Enstilar  over other topical combination therapies and to a favourable safety profile."
John Warne, Founder, Psoriasis Help Organisation, added: "We are delighted that there is a new, effective treatment choice now available to treat plaque psoriasis, an area of significant unmet need. Over 1.5 million people across the UK are living each day with the significant challenges of this chronic skin condition so we welcome new options to help them take back control."
LEO Pharma launches care website and app to help patients adhere to treatment
Adherence is a significant challenge for patients living with psoriasis (studies consistently suggest that up to 40% of people with psoriasis do not use their medication as directed). In recognition of this challenge and to help patients achieve optimal outcomes, LEO Pharma has developed a QualityCare website www.qualitycarebyleo.co.uk,  MyPso app and a nurse support line.
The launch of Enstilar foam spray in the UK follows findings in the positive regulatory review of the results of the pivotal Phase IIIa PSO-FAST study, which evaluated its efficacy and safety profile across a four week period, and the Phase II MUSE safety profile study. In the PSO-FAST clinical trial, over half of patients treated with the foam spray were "Clear" or "Almost Clear" by week 4, as measured by the Physician Global Assessment (PGA) improvement score. Additionally, more than half of patients treated with Enstilar achieved a 75% improvement in modified (excluding head) Psoriasis Area and Severity Index (mPASI) score from baseline after 4 weeks of treatment.
"The launch of Enstilar is an exciting landmark for LEO Pharma, which is committed to improving outcomes and quality of life for people living with skin conditions such as psoriasis," commented  Geraldine Murphy, Managing Director of LEO Pharma UK & Ireland. "This is the first combination treatment of its kind and the foam spray delivery offers a convenient new treatment option."