NICE recommends five drugs to treat four different conditions
The National Institute for Health and Care Excellence (NICE) has published final guidance recommending that five drugs to treat four different conditions should be routinely funded by the NHS.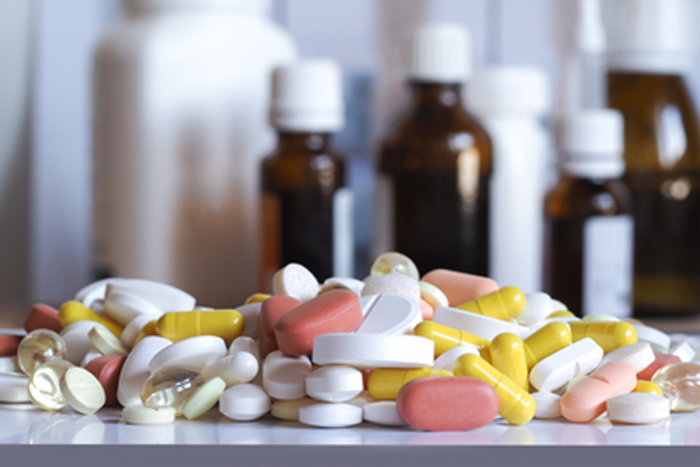 NICE has recommended Norvatis' Zykadia (ceritinib) for treating non-small-cell lung cancer (NSCLC) in adults who have previously had crizotinib. Ceritinib is targeted therapy which aims to slow the growth of lung cancer in people who have a specific mutation.
The independent committee that appraised the drug concluded that ceritinib was likely to prolong life in people whose disease had progressed after prior treatment.
The drug was not recommended in earlier draft guidance due to some uncertainties in the extent of treatment benefit, however the company has since agreed to provide ceritinib at a discounted price which meant the drug could be considered cost-effective.
Praluent and Repatha
NICE has also recommended Sanofi's Praluent (alirocumab) and Amgen's Repatha (evolocumab) in final guidance for adults with primary hypercholesterolaemia or mixed dyslipidaemia to help reduce their risk of cardiovascular disease.
The drugs are recommended for people with these conditions whose cholesterol levels are not controlled adequately using other drugs such as statins, or who can't tolerate statins because of their side effects or have another condition which means they can't take them.
Mekinist in combination with Tafinlar
In addition, NICE recommends Novartis' Mekinist (trametinib) in combination with Tafinlar (dabrafenib) in final guidance to treat patients with BRAF V600 mutation positive melanoma.
Patients receiving the new treatment in two clinical trials survived an average of 6 months longer than those on other drugs.
The NHS will pay a reduced price for the drugs after a discount was agreed between the company and the Department of Health. The list price of trametinib with dabrafenib per patient per 28 days is £10,080.
AbbVie's Humira
NICE recommends AbbVie's Humira (adalimumab) in final guidance for people with active moderate to severe hidradentitis whose disease has not responded to conventional systemic therapy. The drug is recommended only if the company provides it at the price agreed in the patient access scheme.
A 40‑mg prefilled pen or syringe of adalimumab will be supplied at the discounted price of £284 for the hidradenitis suppurativa indication, compared with the list price of £352.14 (British National Formulary, accessed December 2015).