First patient treated in the Phase III ECHO-301 study
ECHO-301 will evaluate Incyte's epacadostat with Merck's pembrolizumab as first-line treatment for patients with advanced or metastatic melanoma…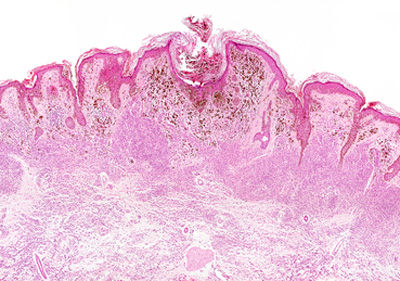 The first patient has been treated in the ECHO-301 study – a Phase III trial evaluating Incyte's IDO1 inhibitor, epacadostat, with Merck's Keytruda (pembrolizumab) as first-line treatment for patients with advanced or metastatic melanoma.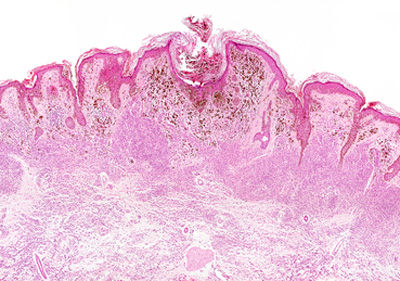 Indoleamine 2,3-dioxygenase 1 (IDO1) is a key immunosuppressive enzyme that modulates the anti-tumour immune response by promoting regulatory T cell generation and blocking effector T cell activation, thereby facilitating tumour growth by allowing cancer cells to avoid immune surveillance. Epacadostat is a first-in-class, highly potent and selective oral inhibitor of the IDO1 enzyme that reverses tumour-associated immune suppression and restores effective anti-tumour immune responses. In single-arm studies, the combination of epacadostat and immune checkpoint inhibitors has shown proof-of-concept in patients with unresectable or metastatic melanoma. In these studies, epacadostat combined with the PD-1 inhibitor pembrolizumab improved response rates compared with studies of the immune checkpoint inhibitors alone.
Initial data expected in 2018
ECHO-301 is a Phase III randomised, double-blind, placebo-controlled study that will evaluate pembrolizumab in combination with epacadostat or placebo in patients with unresectable or metastatic melanoma. The study will enrol 600 patients, randomised 1:1, who will be stratified by PD-L1 expression (positive versus negative/indeterminate) and BRAF mutation status (BRAF mutant who have received prior BRAF-directed treatment or BRAF mutant with no prior BRAF-directed treatment and BRAF wild type).
The two primary endpoints of the study are progression-free survival and overall survival. Key secondary endpoints include objective response rate, safety and tolerability.
"We are very pleased to treat the first patient in the ECHO-301 study and advance the Phase III programme evaluating epacadostat in combination with pembrolizumab," said Steven Stein, M.D. Incyte's Chief Medical Officer. "This trial – the first to test this combination in a pivotal study – is part of the larger ECHO programme evaluating epacadostat, including combination studies with anti-PD-1 and PD-L1 therapies across multiple tumour types."
Incyte expects initial data from the ECHO-301 study to be available in 2018.
Related topics
Related organisations
Related diseases & conditions