Shire gets extended Marketing Authorisation for Revestive
The EC has granted an extension of the Market Authorisation for Revestive for the treatment of patients aged one year and above with Short Bowel Syndrome…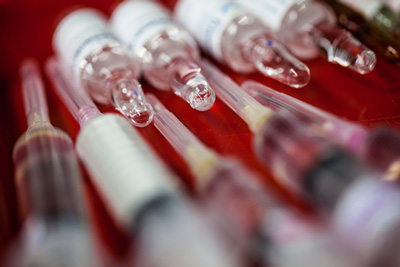 The European Commission has granted an extension of the Market Authorisation for Shire's Revestive (teduglutide) 5 mg powder and solvent for injection for the treatment of patients aged one year and above with Short Bowel Syndrome (SBS).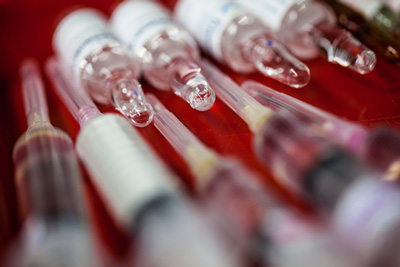 Commenting on the news, Ueli Fankhauser, Head of Global Product Strategy at Shire, said: "We are very pleased to be able to bring Revestive, the first product indicated specifically to treat paediatric SBS patients in Europe. This extension of EU Market Authorisation for Revestive represents an important advance in the treatment of SBS in paediatric patients."  
SBS is a rare and potentially life-threatening gastrointestinal condition. It is characterised by a clinically significant reduction in intestinal absorptive capacity as a consequence of surgical resection of large portions of the intestine commonly due to congenital abnormalities, disease or trauma. If intestinal adaptation is inadequate, the absorptive capacity of the residual intestine becomes insufficient to meet the nutritional, fluid and electrolyte needs to sustain the life and growth requirements of a child; this leads to intestinal failure (IF), which requires chronic dependence on PS to maintain adequate growth, hydration, protein, electrolyte, and micronutrient balances. SBS is the most common cause of IF in the paediatric population.
EC decision supported by data from a 12-week study
The European Commission decision to grant extension of Market Authorisation for Revestive is supported by data from a 12-week study conducted in 42 children who had SBS-IF for at least one year and had plateaued in parenteral support (PS) reduction with minimal or no advance in enteral nutrition for at least three months.
Although the study was not powered for efficacy, the data showed that children treated with teduglutide 0.05 mg/kg/day and 0.025 mg/kg/day had reductions from baseline to week 12 in PS volume requirements, and increases from baseline in enteral nutrition volume. Four patients achieved independence from PS. Despite PS reductions, clinical and nutritional status remained stable across the teduglutide treatment groups.