NICE recommends certolizumab pegol in draft guidance
Certolizumab pegol is recommended as an option for people with severe rheumatoid arthritis when other drugs haven't worked or aren't suitable…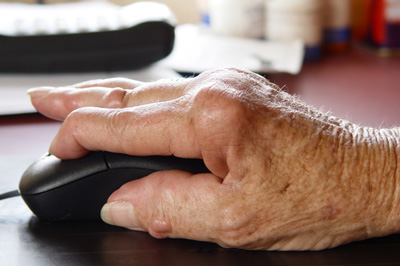 The National Institute for Health and Care Excellence (NICE) has published draft guidance recommending UCB's Cimzia (certolizumab pegol) for people with severe rheumatoid arthritis.
Certolizumab pegol is recommended on its own or in combination with methotrexate, as an option for people with severe rheumatoid arthritis when other drugs haven't worked or aren't suitable.
NICE already recommends certolizumab pegol for treating severe rheumatoid arthritis which has not responded to intensive therapy with a combination of conventional disease-modifying anti-rheumatic drugs (DMARDs). The draft guidance extends the number of people who can be considered for treatment with certolizumab pegol by now recommending its use after a TNF inhibitor has been tried and rituximab is not an option.
Commenting on the news, Professor Carole Longson MBE, director of the centre for health technology evaluation at NICE, said: "NICE already recommends a number of drugs as possible options for severe rheumatoid arthritis after treatment with a TNF inhibitor has failed and where rituximab is not an option. We hope that adding certolizumab pegol to this list will mean that people with severe rheumatoid arthritis will be able to manage their condition more effectively so they can lead as full and active a life as possible."
Certolizumab pegol costs £6793 per patient during the first year and then £9295 yearly for subsequent years. This cost takes into account a patient access scheme agreed by the Department of Health and UCB which provides the first 12 weeks of treatment free of charge.
Consultees, including the company, healthcare professionals and members of the public are now able to comment on the preliminary recommendations which are available for public consultation.