Blood cancer study yields disappointing results
Gazyvaro did not meet its primary endpoint of significantly reducing the risk of disease worsening or death in people with diffuse large B-cell lymphoma…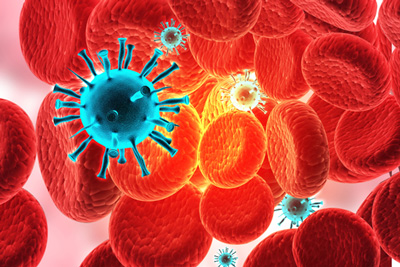 Swiss drugmaker Roche today announced that the Phase III GOYA study of Gazyvaro (obinutuzumab, also known in the US as Gazyva) did not meet its primary endpoint of significantly reducing the risk of disease worsening or death in people with previously untreated diffuse large B-cell lymphoma compared to Rituxan (rituximab), an alternative, when combined with CHOP chemotherapy.  
Unfortunately, adverse effects with both Gazyvaro and Rituxan were consistent with those seen in previous clinical trials when each was combined with various chemotherapies. These effects, and all other data, will be presented at an upcoming medical meeting.
"Two previous studies showed Gazyvaro helped people with previously untreated follicular lymphoma or chronic lymphocytic leukaemia live longer without their disease worsening compared to Rituxan. We were hopeful to show a similar result for people with diffuse large B-cell lymphoma and once again improve on the standard of care", said Sandra Horning, MD, Chief Medical Officer and Head of Global Product Development.
"We will continue to analyse the GOYA data to better understand the results, and to study other investigational treatments in this disease with the goal of further helping these patients".
Gazyvaro is currently approved in more than 70 countries in combination with chlorambucil for people with previously untreated chronic lymphocytic leukaemia.
Successful clinical trials would not only help fend off cheaper competition for biosimilar copies of both Rituxan and Gazyvaro, which are to be available on the market within the next couple of years, but also help a much wider range of cancer patients with successful treatments.
Diffuse large B-cell lymphoma is the most common form of non-Hodgkin's lymphoma with an estimated 25,000 new US cases of the aggressive blood cancer, and 10,000 deaths from it seen each year.