APAC osteoporosis market to hit $7.7 billion by 2022, says GBI Research
The Asia-Pacific (APAC) osteoporosis market is set to grow from $4.5 billion in 2015 to $7.7 billion in 2022, according to GBI Research…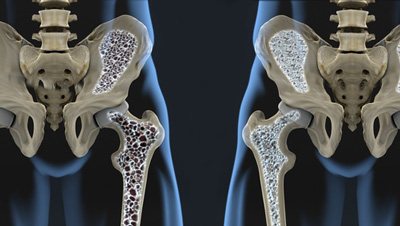 The Asia-Pacific (APAC) osteoporosis market is set to grow from $4.5 billion in 2015 to $7.7 billion in 2022, according to business intelligence provider GBI Research.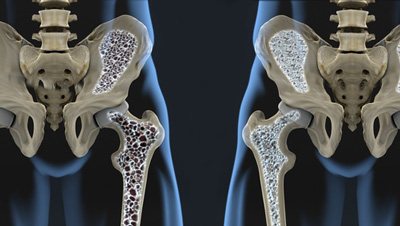 The company's latest report, Osteoporosis Therapeutics in Asia-Pacific Markets to 2022, states that this substantial growth can largely be attributed to the rising prevalence of osteoporosis, together with improved diagnostic techniques, greater awareness of the disease, special healthcare programmes and increased health insurance coverage.
Commenting on the report, Gayathri Kanika, Analyst for GBI Research, notes: "The expansion of health insurance coverage in the APAC region will mean a reduced economic burden on patients, and will provide easier access to healthcare, especially for rural residents. As such, the region will see an increase in osteoporosis diagnosis and treatment rates for osteoporosis drugs.
"Public awareness of osteoporosis has risen over the last few years, leading to more frequent bone mineral density testing, and subsequently increasing the chances of early diagnosis.  Furthermore, a number of APAC nations, including India and Australia, have also benefited from increased public investment in basic osteoporosis research funding."
AMG-785 shows promise with once-monthly dose
In terms of new drugs, GBI Research says the late-stage osteoporosis pipeline contains promising anabolic and safer antiresorptive therapies that have the potential for approval and launch during the forecast period. Indeed, following the anticipated launch of anabolic therapies such as novel sclerostin inhibitors and human parathyroid hormone analogues, and first-in-class antiresorptive therapies such as cathepsin K inhibitors, the APAC osteoporosis market is likely to undergo rapid expansion.
GBI Research believes that Amgen's Romosozumab (AMG-785) is the most promising pipeline candidate due to its once-monthly dose and its ability to significantly increase lumbar spine bone mineral density from baseline at 11.3%, femoral neck at 3.7%, and total hip at 4.1%. It will be the second treatment option for patients undergoing anabolic treatment if approved before abaloparatide, and will address the largest patient subset: post-menopausal osteoporosis.
Kanika concludes: "The release of these drugs is expected to offset the impact of patent expiries on the market, particularly in Japan, where drugs such as Forteo and Boniva are due to expire in 2018 and 2021, respectively, while Viviant and Recalbon/Bonoteo will expire in 2019."
Related organisations
Related diseases & conditions