FDA grants QIDP for C. Difficile IV treatment
Morphochem announced today that the U.S. FDA has designated Morphochem's intravenous antibacterial product as a Qualified Infectious Disease Product…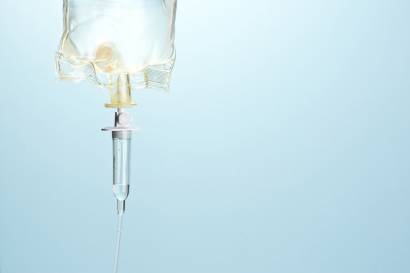 Morphochem announced today that the U.S. Food and Drug Administration (FDA) has designated Morphochem's intravenous antibacterial product candidate MCB3837 as a qualified infectious disease product (QIDP) for the treatment of Clostridium difficile infection, also known as CDI or C.Difficile.
The FDA has also granted Fast Track designation to the compound's development program for the treatment of C. Difficile. MCB3837 is the IV prodrug of MCB3681, an antibacterial targeted at the treatment of CDI, which is a serious and potentially fatal disease regarded as an urgent healthcare threat.
A major problem
C. Difficile is a gram-positive bacterium that causes gastrointestinal infections. The toxins it produces lead to inflammation of the colon, severe diarrhoea and in very serious cases, the disease can be fatal.
Under the generating antibiotic incentives now (GAIN) title of the FDA Safety and Innovation Act, the QIDP designation provides certain incentives for the development of new antibacterial drug products, such as priority review and additional five years of marketing exclusivity granted at the time of marketing approval.
"We are glad to have received both QIDP and Fast Track designation for MCB3837" says Thomas Kapsner, M.D., Morphochem's Chief Executive Officer.
"These designations will help us to expedite the development of this promising IV compound for the many severely ill C. Difficile patients who cannot be treated orally. By providing an effective IV therapy, we aim to improve the prospects and quality of life of these patients."
Morphochem is planning to initiate a proof-of-concept Phase 2 clinical trial of MCB3837/3681 in severe C.Difficile patients in 2016.
Related topics
Related organisations
Related diseases & conditions