Takeda & TiGenix announce Perianal Fistulas trial treatment results for Crohn's disease
Takeda and TiGenix announce that the results of the Phase 3 ADMIRE-CD trial investigating Cx601 have been published. Cx601 is a suspension of allogeneic adipose-derived stem cells injected intra-lesionally for the treatment of complex perianal fistulas in patients with Crohn's disease…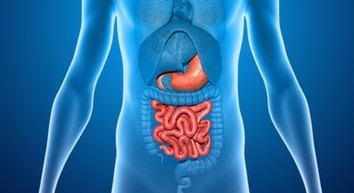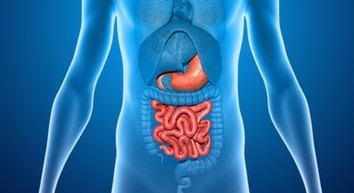 Takeda Pharmaceutical Company Limited  and TiGenix NV  today announced that the 24-week results of the Phase 3 ADMIRE-CD trial investigating Cx601 have been published in The Lancet. Cx601 is a suspension of allogeneic adipose-derived stem cells (eASC) injected intra-lesionally for the treatment of complex perianal fistulas in patients with Crohn's disease with an inadequate response to at least one conventional or biologic therapy.
The ADMIRE-CD trial is a randomized, double-blind, placebo-controlled, Phase 3 study, designed to investigate the efficacy and safety of a single treatment of Cx601 for the treatment of complex perianal fistulas in Crohn's disease patients. A significantly greater proportion of patients in the Cx601 group versus the placebo group achieved the primary endpoint of combined remission (defined as clinical assessment of closure of all treated external openings draining at baseline, despite gentle finger compression, and absence of collections >2cm confirmed by MRI) at week 24 in the ITT population 53 (50%) of 107 vs 36 of 105 (34%), respectively (97.5% CI 0.2-30.3; p=0.024) and the mITT population 53 (51%) of 103 vs 36 (36%) of 101 (0.5-31.2; p=0.021). These results were confirmed in the per-protocol population and in additional supportive and sensitivity analyses. This definition of remission is more stringent than those commonly used in clinical trials on perianal fistulizing disease, as it includes both clinical and radiological assessment by MRI. Treatment-emergent adverse events (non-serious and serious) and discontinuations due to adverse events were comparable between Cx601 and placebo arms.
In addition, severity of perianal Crohn's disease was assessed at baseline and all study visits with the Perianal Disease Activity Index (PDAI). In the mITT population, the PDAI score was similar in the Cx601 and the placebo groups at baseline. The improvement in PDAI with Cx601 was significantly greater than placebo at week 6, 12 and 18. In addition, the mean total PDAI score at week 24 with Cx601 (4.4) was close to the threshold for inactive perianal disease (PDAI<4) at which patients do not need medical or surgical treatment.
Crohn's disease is a chronic inflammatory disease of the gastrointestinal tract that affects approximately five million patient's worldwide. People living with Crohn's disease often experience complex perianal fistulas for which there are limited treatment options. Recognizing the debilitating nature of the disorder and the lack of treatment options, in 2009 the European Commission granted Cx601 orphan designation for the treatment of complex perianal fistulas in Crohn's disease. In March 2016, TiGenix announced that it submitted the Marketing Authorization Application (MAA) to the European Medicines Agency (EMA) for Cx601. TiGenix also recently announced 52-week data indicating the potential for efficacy and safety of a single treatment of Cx601 are maintained during a year of follow up.
"We are very proud of the results of this study," said Prof. Dr. Julián Panés, ADMIRE-CD Global Study Coordinator and Head of the Inflammatory Bowel Diseases Unit at the Hospital Clínic of Barcelona. "The Lancet is one of the most highly regarded and well known medical journals in the world; we are very delighted to have the Cx601 data selected by this prestigious publication," he continued.
Dr. Marie Paule Richard, Chief Medical Officer at TiGenix stated that, "our study is, to our knowledge, the first large-scale, randomized placebo-controlled clinical trial to use clinical assessment of a fistula closure and MRI assessment of absence of abscesses as recommended in the European Crohn's and Colitis Organization guidelines.
Last month, TiGenix entered into a licensing agreement with Takeda, a global leader in gastroenterology, under which Takeda acquired the exclusive right to develop and commercialize Cx601 for complex perianal fistulas in Crohn's disease outside the United States. Based on the data from this pivotal Phase 3 trial in Europe, TiGenix submitted a marketing authorization application to the EMA in the first quarter of 2016, and a decision by the EMA could be expected in 2017. If granted, following Marketing Authorization in the European Economic Area Takeda will become the Marketing Authorization holder and will be responsible for all commercialization and regulatory activities.
A pivotal Phase 3 trial for Cx601 for the treatment of complex perianal fistulas is expected to start in the United States in 2017. In the U.S., TiGenix intends to apply for fast track designation from the U.S. Food and Drug Administration (FDA), which would facilitate and expedite the development and review process in the U.S.
Related organisations
Related diseases & conditions