Last patient visit in Phase IIa study with RHB-104 for multiple sclerosis
The last patient visit has been completed in the Phase IIa study evaluating RHB-104 in patients treated for relapsing-remitting multiple sclerosis (RRMS)…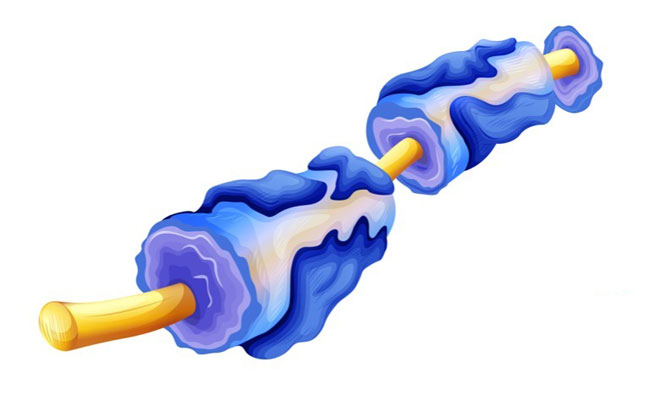 RedHill Biopharma Ltd., a biopharmaceutical company primarily focused on development and commercialisation of late clinical-stage, proprietary, orally-administered, small molecule drugs for inflammatory and gastrointestinal diseases and cancer, announced that the last patient has completed the final scheduled follow-up visit in the Phase IIa proof-of-concept clinical study evaluating RHB-104 in patients treated for relapsing-remitting multiple sclerosis (RRMS).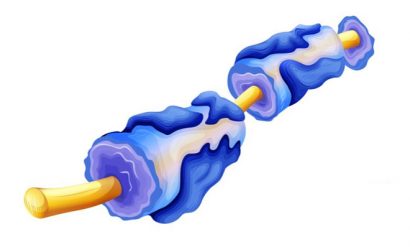 The open label Phase IIa study (the CEASE-MS study) enrolled eighteen patients suffering from RRMS and was designed with a series of exploratory endpoints to evaluate the safety and potential efficacy of fixed oral dose RHB-104 as an add-on therapy to interferon beta-1a. Patients received treatment with RHB-104 for 24 weeks and were evaluated for an additional 24-week follow-up period during which they were treated with interferon beta-1a without RHB-104 add-on.
The analysis of the study is currently ongoing and top-line final results are expected to be announced in the fourth quarter of 2016, subject to completion of review requirements and completion of the clinical study report (CSR).
RHB-104 is a proprietary and potentially groundbreaking antibiotic combination therapy in oral capsule formulation, with potent intracellular, anti-mycobacterial and anti-inflammatory properties. Multiple sclerosis (MS) is a chronic inflammatory, demyelinating disease of the central nervous system (CNS) with an unknown etiology, believed to be multifactorial. Thought to be autoimmune, the MS inflammatory process is also consistent with persistent infection. The 2016 U.S. and worldwide sales of MS therapies are estimated to exceed $12 billion and $18 billion, respectively.
RedHill announced in March 2016 encouraging top-line interim results from the single-arm, open-label CEASE-MS study. Top-line interim results, after completion of the 24-week treatment period of the study, demonstrated positive safety and efficacy signals and support further clinical development, based on encouraging preliminary data.
As previously announced, the top-line interim results demonstrated an annualized relapse rate (ARR) at 24 weeks of 0.288 in the modified intent-to-treat (mITT) population and 0.0 in the per-protocol (PP) population, comparing favorably with previously reported pivotal studies of interferon beta-1a therapies Avonex(R) (0.67) and Rebif(R) (0.87-0.91).
88% of the mITT patient population and 100% of the PP patient population were relapse free at 24 weeks, comparing favorably with previously reported pivotal data on the use of Rebif(R) (75%) in comparison with Avonex(R) (63%) as standalone first-line therapies. No patient in the CEASE-MS study relapsed after week 8 of treatment.
Expanded Disability Status Scale (EDSS) scores, a standard measure of MS disability, indicated the disease was stable during the treatment period and there was a signal of improvement; No increase in total EDSS was observed in any of the patients in the study.
With only a single active T1 post gadolinium lesion noted among all patients followed, combined unique active lesions (CUAs) – the primary outcome measure in the CEASE-MS study – were almost entirely MRI T2 lesions. Although not powered for efficacy, a reduction in total MRI T2 lesion volume was observed at 24 weeks, as compared to baseline, suggesting a decreased burden of disease and comparing favorably with previously reported Avonex(R) and Rebif(R) data. No clinically significant change was observed for total CUA lesions at week 24, which is supportive of a stable disease state.
RHB-104 was found to be safe and well tolerated, with no drug-related serious adverse events or other clinically relevant or unexpected adverse events.
RHB-104 is a multifaceted drug that, in addition to bactericidal properties against intracellular infections, has potentially distinct mechanisms of action that include both anti-inflammation and neuroprotection. The Phase IIa CEASE-MS study was initiated following several successful pre-clinical studies conducted by RedHill with RHB-104.
RHB-104 is also currently undergoing a first Phase III study for Crohn's disease in the U.S., Canada, Israel, Australia and Europe (the MAP US study). Interim data and safety monitoring board (DSMB) analysis of the ongoing randomized, double-blind, placebo-controlled MAP US study is expected in the fourth quarter of 2016.
The MAP US Phase III study and the CEASE-MS Phase IIa study are registered on www.ClinicalTrials.gov, a web-based service of the U.S. National Institutes of Health, which provides access to information on publicly and privately supported clinical studies.
Related organisations
Related drugs
Related diseases & conditions