Prothena's 2016 2nd quarter results support advancement of multiple clinical development programs
Prothena Corporation plc has reported financial results for the second quarter and first six months of 2016. In addition, the Company provided an update on its R&D programs and 2016 financial guidance…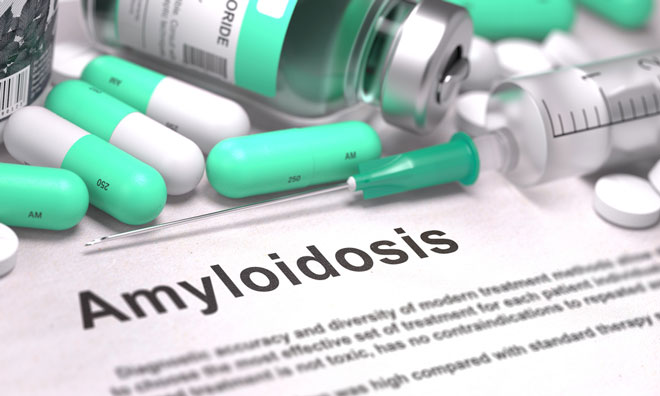 Prothena Corporation plc, a late-stage clinical biotechnology company focused on the discovery, development and commercialisation of novel protein immunotherapies, today reported financial results for the second quarter and first six months of 2016. In addition, the Company provided an update on its R&D programs and 2016 financial guidance.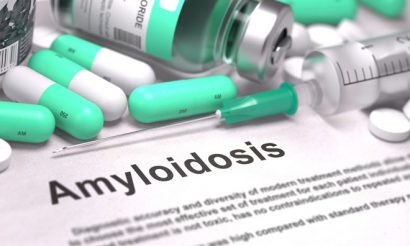 "During the second quarter, we demonstrated positive momentum in our pipeline with oral presentations on new clinical data from two of our lead programs, NEOD001 and PRX003, at medical conferences," said Dale Schenk, PhD, President and Chief Executive Officer of Prothena.
"The new clinical data from our NEOD001 Phase 1/2 dose-escalation and expansion study gives us continued confidence in the design and powering of the Phase 2b PRONTO and Phase 3 VITAL studies, which remain on track to our previously guided timelines. We continue to invest in our pipeline, and our financial position enables us to advance our programs through key milestones. During the coming 12 months we expect to announce topline results from the Phase 1b study of PRX002 in patients with Parkinson's disease, share interim results from the Phase 1b proof-of-biology study of PRX003 in patients with psoriasis, complete enrollment in the VITAL Amyloidosis Study of NEOD001, and advance PRX004 targeting transthyretin amyloid towards clinical development."
Recent highlights and program updates
In an oral session at the 15th International Symposium on Amyloidosis (ISA), Morie A. Gertz, MD, of Mayo Clinic, presented new interim clinical data as of May 9, 2016 from 69 patients enrolled in the NEOD001 Phase 1/2 dose-escalation and expansion study, demonstrating best response rates of 53% and 63% for cardiac- (n=36) and renal- (n=35) evaluable patients, respectively. These cardiac and renal best response rates are consistent with results from the interim analysis of the dose-escalation phase of the Phase 1/2 study published in the Journal of Clinical Oncology in February 2016. In addition, improvement in peripheral neuropathy in patients in the prospectively defined peripheral neuropathy expansion cohort (n=11) was demonstrated by a mean 35% (median 23%) decrease in the Neuropathy Impairment Score-Lower Limb (NIS-LL) measured at month 10, leading to an 82% response rate and indicating improvement to a third organ system in NEOD001-treated patients. Two patients in this cohort demonstrated complete resolution of their peripheral neuropathy, as measured by NIS-LL. NEOD001 continued to be safe and well tolerated.
Also at ISA, presented preclinical research from Prothena's newest pipeline program, PRX004 for the potential treatment of TTR amyloidosis. An additional 7 posters and 1 oral session at ISA included research on new amyloid targets, and data on quality of life in AL amyloidosis.
In an oral session at the European League Against Rheumatism (EULAR) 17th Annual European Congress of Rheumatology, presented positive results from a Phase 1 clinical study of PRX003 in healthy volunteers that demonstrated PRX003 was safe and well-tolerated following a single infusion, up to and including the highest dose level tested of 30 mg/kg. Results from this study showed that administration of PRX003 led to greater than 95 percent neutralization of MCAM at saturating drug exposures. The data also demonstrated a statistically significant (p<0.0001) dose-dependent duration of downregulation of MCAM, or CD146, on Th17 cells.
In poster and e-poster sessions at the European Hematology Association's 21st Congress, presented new quality of life data for patients with AL amyloidosis. These studies included data on the relative burden of AL amyloidosis on health-related quality of life for patients, the impact of treatment-related symptoms on treatment compliance, impact on absenteeism, job productivity and loss, and validity of psychometric properties of the SF-36v2® Health Survey.
Upcoming Research and Development Milestones
Prothena's pipeline includes four protein immunotherapy programs.
NEOD001 is a monoclonal antibody for the potential treatment of AL amyloidosis:
Expect to complete enrollment in the Phase 3 VITAL Amyloidosis Study in the second quarter of 2017
Expect topline results from the Phase 2b PRONTO study in late 2017 – early 2018
PRX002 is a monoclonal antibody for the potential treatment of Parkinson's disease and related synucleinopathies, and is the primary focus of Prothena's worldwide collaboration with Roche:
Expect topline results from Phase 1b multiple ascending dose study in patients with Parkinson's disease in the fourth quarter of 2016
PRX003 is a monoclonal antibody for the potential treatment of inflammatory diseases, including psoriasis:
Expect to provide update on Phase 2 development strategy in September 2016
Expect interim data from the Phase 1b multiple ascending dose, proof-of-biology study in patients with psoriasis by mid-2017
Expect full topline results from the Phase 1b multiple ascending dose, proof-of-biology study in patients with psoriasis in the second half of 2017
PRX004 is a monoclonal antibody for the potential treatment of TTR amyloidosis:
Expect to advance PRX004 into clinical development in late 2017 – early 2018
Related organisations
Related diseases & conditions