SMC 'U-turn' offers lifeline to Scottish skin cancer patients
The SMC initially refused access to nivolumab for Scottish patients, having taken a different view to the National Institute for Health and Care Excellence (NICE), which approved it to treat patients in England and Wales. However, following a review of additional evidence, the SMC decision has been reversed, bringing access in Scotland on par with the rest of the UK…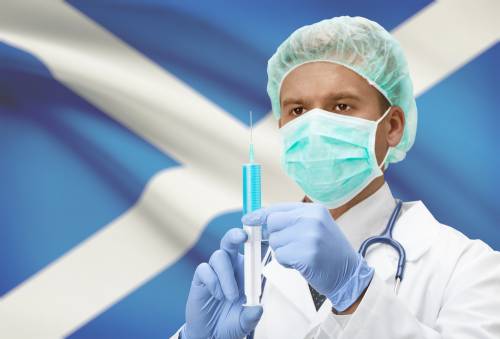 Bristol-Myers Squibb have confirmed that the Scottish Medicines Consortium (SMC) has now recommended Opdivo (nivolumab) to treat Scottish NHS patients with advanced skin cancer.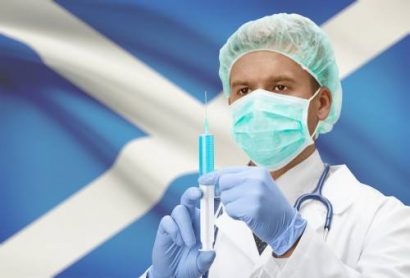 The SMC initially refused access to nivolumab for Scottish patients, opposing the view of the National Institute for Health and Care Excellence (NICE), which approved it to treat patients in England and Wales. However, following a review of additional evidence, the SMC decision has been reversed, bringing access in Scotland on par with the rest of the UK.
The supporting Phase III trials
The decision from the SMC is based on two pivotal Phase III trials (Checkmate -066 and -067). Data from Checkmate -066 have shown significantly more previously-untreated BRAF wild-type patients who received nivolumab were still alive at one year (72.9%) [n=210 95% CI, 65.5-78.9], compared to those treated with the chemotherapy dacarbazine (42.1%) [n=208 95% CI, 33.0-50.9].
Comparison with ipilimumab 
Furthermore, in study Checkmate -067 patients with previously untreated advanced melanoma, median progression-free survival was 6.9 months for those treated with nivolumab [n=313 95% CI, 4.3-9.5] compared to 2.9 months in those receiving ipilimumab [n= 311 95% CI, 2.8-3.4].[vi]
Data has shown that previously-untreated patients who received nivolumab experienced fewer serious (grade 3-4) treatment-related adverse events compared to chemotherapy (13% of patients treated with nivolumab [27/206] vs. 17% of those treated with chemotherapy [35/205]).
Improved survival
Nivolumab works by harnessing the ability of the immune system to fight advanced (metastatic or unresectable) skin cancer. It has been shown to significantly improve survival in this disease compared to chemotherapy, regardless of whether a patient has received prior treatment or not.
Once advanced to a stage where it cannot be surgically removed because it has spread to other parts of the body (known as unresectable or metastatic), melanoma can be fatal. It is the most dangerous form of skin cancer, causing more deaths than any other form of the disease.  
Rise of melanoma in Scotland
The incidence of melanoma in Scotland has risen by 30% over the last 10 years – a rate higher than any other common cancer, including the country's biggest cancer killer, lung cancer.
In Scotland, there were around 1,200 people diagnosed with melanoma in 2013 and around 200 died from the disease.
"Until today, we have seen an untenable situation where patients in England and Wales had access to this medicine, while those in Scotland did not", said Gillian Nuttall, Founder, Melanoma UK. "I am delighted that today's decision will bring new hope for patients who have been waiting for access to this medicine. To prevent this type of disparity continuing to affect patients in future, it is important that we work towards implementation of a more equitable medicines review process across the UK." 
Related drugs
Related diseases & conditions