New data adds to understanding of Repatha® (evolocumab) in multiple patient populations
Amgen will present data evaluating Repatha® (evolocumab) at the upcoming European Society of Cardiology (ESC) Congress 2016 in Rome…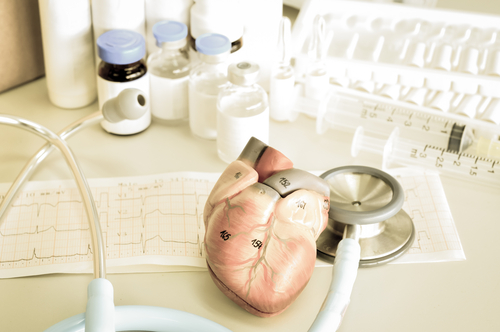 Amgen will present 11 abstracts at the upcoming European Society of Cardiology (ESC) Congress 2016, being held Aug. 27-31 in Rome.
Abstracts include data evaluating Repatha® (evolocumab), a proprotein convertase subtilisin/kexin type 9 (PCSK9) inhibitor for the treatment of patients with high cholesterol, across ESC/European Atherosclerosis Society (EAS) cardiovascular risk subgroups, as well as the long-term efficacy and safety of Repatha treatment in patients with the genetic condition heterozygous familial hypercholesterolemia (HeFH). Additionally, an analysis of familial hypercholesterolemia (FH) diagnosis and prevalence will be highlighted as a Rapid Fire Abstract.
"Amgen is committed to further advancing our scientific understanding of Repatha and how it can benefit patients with cardiovascular disease and hypercholesterolemia," said Sean E. Harper, M.D., executive vice president of Research and Development at Amgen. "The Repatha clinical development program has clearly demonstrated the medicine's ability to deliver meaningful LDL cholesterol reduction in appropriate patients. The findings presented at ESC 2016, alongside the six new clinical trials that have begun in the last year, will better define the benefit of Repatha for the many patients who continue to struggle with hypercholesterolemia."
Data from Amgen's Center for Observational Research will also be presented, including a presentation on the trends of high-intensity statin therapy after myocardial infarction (MI), as well as research on recurrent coronary heart disease and mortality risk following MI, in medically-managed patients. In addition, Amgen Global Health Economics data from a multi-ethnic study will be presented on the residual risks of atherosclerotic cardiovascular disease (ASCVD) in statin-treated adults.
Amgen-sponsored abstracts at ESC Congress 2016 include:
Repatha
Efficacy of evolocumab in patients across ESC/EAS CV risk subgroups
Abstract 061051, Poster Presentation, Sunday, Aug. 28, 8:30 a.m.-12:30 p.m. CET (Poster Area)
Pharmacokinetics and pharmacodynamics of evolocumab in patients with renal impairment
Abstract 055112, Poster Presentation, Sunday, Aug. 28, 8:30 a.m.-12:30 p.m. CET (Poster Area)
Long-term safety, tolerability, and efficacy of evolocumab in patients with heterozygous familial hypercholesterolaemia
Abstract 060215, Poster Presentation, Sunday, Aug. 28, 8:30 a.m.-12:30 p.m. CET (Poster Area)
Factorial effects of evolocumab and atorvastatin on lipoprotein metabolism: the FLOREY stable isotope study
Abstract 061052, Poster Presentation, Monday, Aug. 29, 8:30 a.m.-12:30 p.m. CET (Poster Area)
Observational Research
Familial hypercholesterolaemia diagnosis: a case of missed opportunity
Abstract 060852, Rapid Fire Abstract, Saturday, Aug. 27, 11:27-11:45 a.m. CET (Agora 2- Poster Area)
Trends in high-intensity statin therapy after myocardial infarction, 2011-2014
Abstract 060217, Poster Presentation, Sunday, Aug. 28, 8:30 a.m.-12:30 p.m. CET (Poster Area)
Increased recurrent coronary heart disease and mortality risk among intensive medically managed patients following myocardial infarction
Abstract 061617, Poster Presentation, Monday, Aug. 29, 8:30 a.m.-12:30 p.m. CET (Poster Area)
Statin use and dose by low-density lipoprotein cholesterol level in U.S. commercially insured patients with type 2 diabetes
Abstract 061615, Moderated Poster Presentation, Tuesday, Aug. 30, 10:12-10:19 a.m. CET (Moderated Poster Station – Poster Area)
Health Economics
Prevalence of patients with familial hypercholesterolemia (FH) in the German cardiology office-based setting
Abstract 059510, Poster Presentation, Monday, Aug. 29, 8:30 a.m.-12:30 p.m. CET (Poster Area)
Contemporary low-density lipoprotein-cholesterol (LDL-C) levels and patient characteristics in 1000 high-risk patients examined in German cardiology practices
Abstract 059515, Poster Presentation, Monday, Aug. 29, 8:30 a.m.-12:30 p.m. CET (Poster Area)
Residual atherosclerotic cardiovascular disease risk in statin-treated adults: the multi-ethnic study of atherosclerosis
Abstract 061097, Moderated Poster Presentation, Tuesday, Aug. 30, 10:40-10:47 a.m. CET (Moderated Poster Station – Poster Area)
New Repatha Clinical Trials
The below list of clinical trials have begun enrolling patients since Sept. 1, 2015: