FDA grants Santhera $246,000 for muscular dystrophy trial
The FDA have granted Santhera an award of $246,000 in support of its ongoing Phase I trial with omigapil (callisto) incongenital muscular dystrophy (CMD)…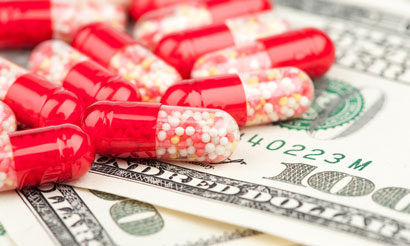 The US Food and Drug Administration (FDA) have granted Santhera Pharmaceuticals an award of $246,000 in support of its ongoing Phase I trial with omigapil (callisto) in patients with congenital muscular dystrophy (CMD).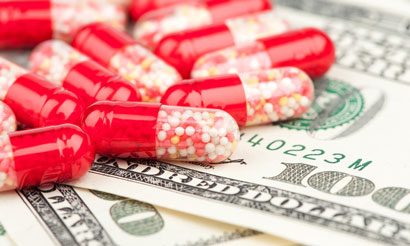 Santhera is conducting callisto in collaboration with the US National Institutes of Health (NIH). The FDA awards grants through the orphan products grants program to support the clinical development of products for use in rare diseases where no current therapy exists.
"We are delighted that the FDA has awarded us this prestigious and highly competitive grant in support of our callisto trial in CMD," commented Santhera's CEO, Thomas Meier PhD.
"The FDA recognizes the need to advance medical research in this orphan disease. With currently no effective treatment available for patients, the trial offers hope to patients with this devastating disease," added Patrick May, President of CureCMD.
The clinical trial
Callisto assesses the pharmacokinetics, safety and tolerability of omigapil in ambulatory and non-ambulatory children affected by either of two subtypes of CMD, COL6-RD or LAMA2-RD.
The study is expected to be completed in the first half of 2017.
European approval
In May 2016, Santhera received fast track designation from the FDA for omigapil for the treatment of CMD. Omigapil was previously granted Orphan Drug Designation for CMD in both the EU and the US.
About muscular dystrophy
Congenital muscular dystrophy (CMD) is a heterogeneous and clinically distinct group of inherited neuromuscular diseases including the subtypes LAMA2-RD and COL6-RD and manifests with an early onset of symptoms that may include weakness, contractures, elevated creatine kinase levels, dystrophic changes on muscle histology, loss of ambulation or even inability to stand or walk, respiratory insufficiency, feeding difficulties and early death.
Severe forms can affect newborns or young children with life-threatening progressive muscle weakness ("floppy infant syndrome"). A contributing pathway and factor in disease burden and muscle fibrosis is apoptosis through a cascade of cellular events involving the glyceraldehyde-3-phosphate dehydrogenase (GAPDH) pathways for transcription of pro-apoptotic genes.
No pharmacological therapy is currently available or in advanced clinical development. Treatment options are limited to respiratory support and orthopedic surgery for scoliosis as well as supplementary nutrition to avoid malnutrition.