Destiny's SA trial shows fast acting antibiotic too quick for disease resistance
The two-stage clinical trial studied the safety, tolerability, and efficacy of intra-nasally applied exeporfinium chloride gels. Part 1 yielded safety data in eight volunteers and allowed progression to Part 2 in 48 healthy volunteers with colonised nasal Staphylococcus aureus (SA) bacteria. Part 2 was double-blinded, placebo controlled, and investigated two exeporfinium chloride concentration gels (0.5 & 2.0mg/g) and two viscosities (2% and 4%) applied into the nostrils for 5 days…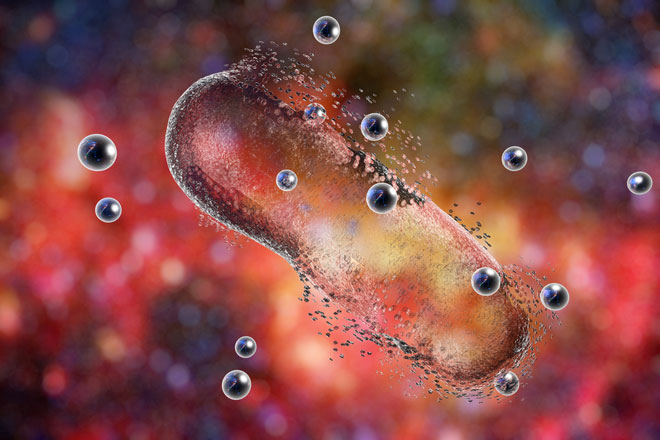 Destiny Pharma, a UK clinical stage drug company, found its antibacterial drug, exeporfinium chloride (XF-73), demonstrated a rapid, anti-staphylococcal effect (killed the bacteria) after just 1 day, showing a statistical difference against placebo, in their US clinical trial.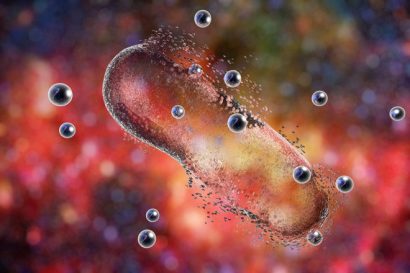 The two-stage clinical trial studied the safety, tolerability, and efficacy of intra-nasally applied exeporfinium chloride gels. Part 1 yielded safety data in eight volunteers and allowed progression to Part 2 in 48 healthy volunteers with colonised nasal Staphylococcus aureus (SA) bacteria. Part 2 was double-blinded, placebo controlled, and investigated two exeporfinium chloride concentration gels (0.5 & 2.0mg/g) and two viscosities (2% and 4%) applied into the nostrils for 5 days.
Both concentrations were deemed safe and well-tolerated, and no drug was detected in the bloodstream. There was a similar safety profile observed in exeporfinium chloride and placebo-treated subjects, which is important because the product will be used in a preventive manner.
Nasal SA
About 1 in 3 people carry SA in their nose, which increases the risk of a post-surgical SA infection by up to 10 times. Using antibiotics to treat nasal SA carriage has been long practiced, but emergence of antibiotic resistant strains threatens the efficacy of the practice. In October 2015, the US Food & Drug Administration (FDA) recognized exeporfinium chloride as a Qualifying Infectious Disease Product (QIDP), and confirmed a new medical indication for the drug, namely for the 'Prevention of Post-Surgical Staphylococcal Infections.'
Post surgical infections
Hospital-acquired SA infection remains a major concern, particularly the methicillin resistant SA (MRSA). Infection prevention measures, including treatment of SA/MRSA ahead of surgery in at-risk patients, are now practiced in many countries.
Still, there is an urgent global need for drugs that prevent SA infections but do not generate bacterial drug resistance. In the United States it is estimated that drug-resistant forms of SA such as MRSA result in 19,000 deaths per year. The annual estimated cost of SA infection in the US is $14.5 billion.
Between 38% and 51% of bacteria that cause post-surgical infections are resistant to traditional antibiotics. The report also estimates that a 30% reduction in antibiotic effectiveness could result in 120,000 additional post-surgical and chemotherapy-related infections in the US.
Rapid action
Compared to antibiotics, exeporfinium chloride has a novel structure and mechanism of action, killing SA bacteria rapidly without appearing to generate resistance. These features make it an ideal candidate for the prevention of post-surgical SA infection.
Due to XF-73's extremely rapid, bactericidal action (< 5 minutes) on the bacterial cell membrane, it promises a very low likelihood of bacterial resistance due to this novel action – unlike traditional antibiotics. In fact, lab tests have never seen MRSA become resistant to XF-73. Because the bacteria are killed rapidly by XF-73's action on the membrane, the bacteria does not have the ability to mutate and become resistant to XF-73.
Another advantage with XF-73 is that it could be given just one day before surgery, whereas many antibiotics have to be administered multiple times per day for five consecutive days prior to surgery.
Dr Bill Love, CEO of Destiny Pharma commented, "We are delighted with these results, which demonstrate that exeporfinium chloride is safe and well tolerated and has the potential to deliver the FDA/QIDP awarded US indication for the prevention post-surgical SA infection. The support from NIAID made this study possible and we plan to progress this important new drug into the next stage of development and thereon to market."
The US trial was sponsored by the National Institute of Allergy and Infectious Diseases (NIAID), part of the US government's National Institutes of Health.  The trials were conducted at the NIAID Clinical Trials Unit at Case Western Reserve University in Cleveland and at Anaheim Clinical Trials in California.