EC approves Ipsen's cabometyx to treat advanced RCC following VEGF-targeted therapy
The European Commission has approved Ibsen's cabometyx (cabozantinib) 20, 40, 60 mg tablets for the treatment of advanced renal cell carcinoma (RCC) in adults following prior vascular endothelial growth factor (VEGF)-targeted therapy. Cabometyx (cabozantinib) demonstrated significant clinical benefits across all three efficacy endpoints (OS, PFS, ORR) in a phase 3 study in previously treated patients […]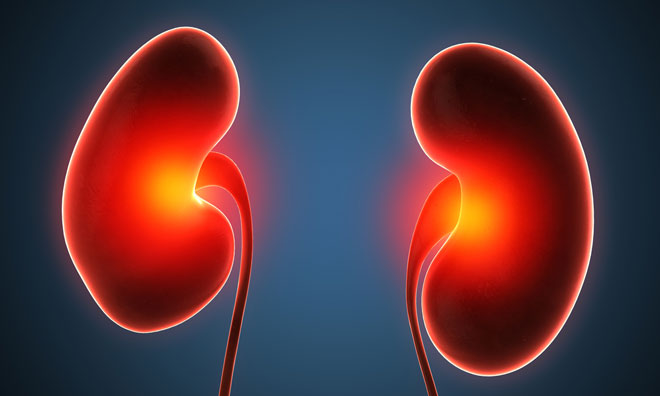 The European Commission has approved Ibsen's cabometyx (cabozantinib) 20, 40, 60 mg tablets for the treatment of advanced renal cell carcinoma (RCC) in adults following prior vascular endothelial growth factor (VEGF)-targeted therapy.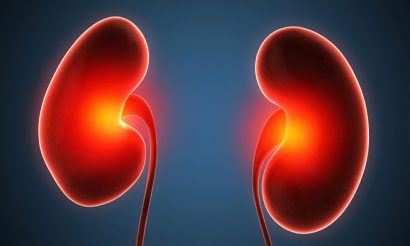 Cabometyx (cabozantinib) demonstrated significant clinical benefits across all three efficacy endpoints (OS, PFS, ORR) in a phase 3 study in previously treated patients with RCC. This approval allows for the marketing of the drug in previously treated advanced RCC in all 28 member states of the European Union, Norway and Iceland.
The supporting Phase III trial
658 patients were randomised 1:1 to receive 60 mg of cabometyx daily or 10 mg of everolimus daily and were stratified based on the number of prior VEGFR TKI therapies received and on MSKCC risk criteria. No cross-over was allowed between the study arms.
Primary endpoint
The trial met its primary endpoint by significantly improving PFS. Compared with everolimus, cabometyx was associated with a 42% reduction in the rate of disease progression or death.
Median PFS for cabometyx was 7.4 months versus 3.8 months for everolimus (HR=0.58, 95% CI 0.45-0.74, P<0.0001).
Cabometyx also significantly improved the objective response rate compared with everolimus, be it through investigator assessment (24% versus 4%, p<0.0001) or through central review (17% versus 3%, p < 0.0001).
Overall survival benefit
Cabometyx also demonstrated a statistically significant and clinically meaningful increase in OS in the trial; compared with everolimus, cabometyx was associated with a 34% reduction in the rate of death.
Median OS was 21.4 months for patients receiving cabometyx versus 16.5 months for those receiving everolimus (HR=0.66, 95% CI 0.53-0.83, P=0.0003).
The drug's benefit in OS was robust and consistent across all pre-specified subgroups. In particular, benefit was observed regardless of risk category, location and extent of tumour metastases, and tumour MET expression level.
David Meek, Chief Executive Officer, Ipsen stated, "The approval of cabometyx in Europe provides a breakthrough treatment to physicians and their patients suffering from renal cancer who failed on initial therapy. This oral drug has the potential to become a new standard of care in the second line setting of advanced renal cell carcinoma as it prolongs survival, slows disease progression, and shrinks tumours, with a clinically-acceptable safety and tolerability profile."
Dr Bernard Escudier, oncologist, kidney cancer and immunotherapy specialist at Institut Gustave Roussy, Villejuif added, "The approval brings a new treatment option offering survival benefit for patients with renal cancer who failed a prior treatment with a VEGFR-targeted therapy. This oral drug, in addition to targeting VEGF, has a unique mechanism of action targeting MET and AXL which are common pathways of resistance in renal cell carcinoma. It also offers a convenient oral schedule for patients and flexibility of dosing for individualised treatment. "
Cabometyx targets include MET, AXL and VEGFR-1, -2 and -3. In preclinical models, cabozantinib has been shown to inhibit the tyrosine kinase activity of these receptors, which are involved in normal cellular function and pathologic processes such as tumour angiogenesis, invasiveness, metastasis and drug resistance.
Licensing 
In April 2016, the FDA approved cabometyx for the treatment of patients with advanced RCC who have received prior anti-angiogenic therapy.
Exelixis and Ipsen jointly announced an exclusive licensing agreement for the commercialisation and further development of cabozantinib indications outside of the United States, Canada and Japan.
Advanced Renal Cell Carcinoma
Renal cell carcinoma (RCC) represents 2-3% of all cancers, with the highest incidence occurring in Western countries. Generally, during the last two decades until recently, there has been an annual increase of about 2% in incidence both worldwide and in Europe, though in Denmark and Sweden a continuing decrease has been observed.
In 2012, there were approximately 84,400 new cases of RCC and 34,700 kidney cancer related deaths within the European Union. In Europe, overall mortality rates for RCC have increased up until the early 1990s, with rates generally stabilizing or declining thereafter.
There has been a decrease in mortality since the 1980s in Scandinavian countries and since the early 1990s in France, Germany, Austria, the Netherlands, and Italy. However, in some European countries (Croatia, Estonia, Greece, Ireland, Slovakia), mortality rates still show an upward trend with increasing rates.
The majority of clear cell RCC tumours have lower than normal levels of a protein called von Hippel-Lindau, which leads to higher levels of MET, AXL and VEGF. These proteins promote tumour angiogenesis (blood vessel growth), growth, invasiveness and metastasis. MET and AXL may provide escape pathways that drive resistance to VEGFR inhibitors.