NICE recommends first drug for the Cancer Drugs Fund
The National Institute for Health and Care Excellence (NICE) has issued final draft guidance which says osimertinib (Tagrisso, AstraZeneca) should be made available to some people with lung cancer through the Cancer Drugs Fund (CDF).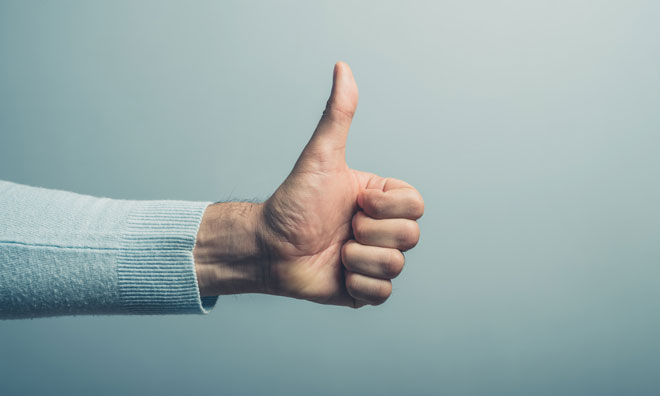 Hundreds of patients with a particularly aggressive form of the disease could benefit from the new drug that was only licensed in February.
Positive results
Osimertinib targets the cancer cells directly meaning patients suffer less severe side effects than with other chemotherapy. It is taken as a simple once a day tablet. In trials almost twice as many patients responded to the treatment compared with another chemotherapy and the drug stalled progression of the cancer by an extra four months.
Professor Carole Longson, NICE said, "People with this particular type of lung cancer usually have distressing symptoms and their disease can progress very quickly."
"Osimertinib is clinically effective in the short-term. However, we do not have the full picture yet and we need more information on its long term benefits to find out if it is truly cost effective."
"For the first time, we are able to give patients access to a promising new cancer treatment whilst more evidence is gathered on its effectiveness. This is the system working as it should."
Appraisal Committee
A NICE appraisal committee first looked at the drug in May and concluded that although osimertinib had shown early promise, the long term benefits were unclear and it could not be considered cost effective.
Cost effectiveness
Without the managed access agreement, osimertinib costs £4,722.30 per pack of 80 mg tablets and £4,722.30 per pack of 40 mg tablets. Each pack contains 30 tablets. Osimertinib is taken once daily until disease progression or unacceptable toxicity.
Since that decision, updated evidence from ongoing studies became available which the company put forward. The company also submitted further analyses of the available data. The committee reviewed the new data but still felt it was not strong enough to say for certain that osimertinib could be considered value for money for routine use in the NHS.
However, as the studies were ongoing, the committee concluded that osimertinib could be included in the CDF as more data was already being gathered which would provide more information on its long-term effectiveness.
The drug is now recommended if the company provides osimertinib according to conditions in a managed access agreement to be agreed with NHS England.
Osimertinib is the first new cancer drug to be introduced into the NHS under a CDF managed access agreement.
To read more about the changes to the Cancer Drugs Fund, click here.
Dr Jonathan Fielden, NHS England's director of specialised commissioning and deputy national medical director, said, "The new approach allows NHS England to negotiate with the pharmaceutical industry, in this case AstraZeneca, to reach sound commercial agreement then enabling NICE to give the go ahead for osimertinib."
Osimertinib will now be available immediately as a second-line treatment for people with advanced non-small-cell lung cancer that has a specific mutation, known as EGFR T790M-positive.
Around 300 patients will be eligible for treatment with osimertinib every year in England and Wales.
The draft guidance is now with consultees, who have the opportunity to appeal against it.
Under the new Cancer Drugs Fund arrangements, cancer drugs that receive a draft positive NICE recommendation are immediately eligible for interim funding by NHS England.