Reduced risk of NSCLC death seen in Boehringer Ingelheim's head-to-head trial
The trial investigated overall survival and the reduction in risk of death (14%) was observed for patients treated with afatinib versus gefitinib…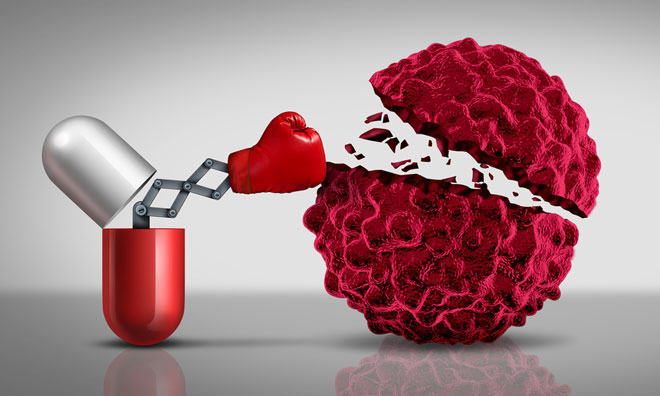 Boehringer Ingelheim announced results from the LUX-Lung 7 trial that directly compared the efficacy and safety of second-generation EGFR-directed therapy Gilotrif (afatinib) and first-generation Iressa (gefitinib), in the first-line treatment of patients with EGFR mutation-positive advanced non-small cell lung cancer (NSCLC).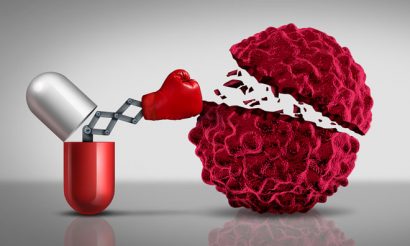 The trial investigated overall survival (OS) as a primary endpoint and a reduction in the risk of death (14%) was observed for patients treated with afatinib versus gefitinib. The median survival of patients treated with afatinib was 27.9 months compared to 24.5 months for those receiving gefitinib, without reaching significance. The OS outcomes observed with afatinib were consistent across common EGFR mutation types.
This data was presented at the European Society for Medical Oncology (ESMO) 2016 Congress in Copenhagen.
Primary endpoints mostly a success
Updated results also confirmed the primary analysis that showed the global Phase IIb LUX-Lung 7 trial met two of its three co-primary endpoints of progression-free survival (PFS) by independent review and time to treatment failure (a measure of time between start and discontinuation of treatment for any reason).
Results from the primary analysis, presented in 2015, showed that afatinib significantly reduced the risk of lung cancer progression and the risk of treatment failure, both by 27% versus gefitinib.
Progression free survival
The improvement in PFS became more pronounced over time. After two years of treatment, more than twice as many patients on afatinib were alive and progression-free than those on gefitinib (after 18 months; 27% vs 15% and after 24 months; 18% vs 8%). Additionally, significantly more patients experienced an objective response (ORR; a clinically meaningful decrease in tumour size) with afatinib when compared to gefitinib.
Both afatinib and gefitinib demonstrated similar improvements in patient-reported outcome measures in the LUX-Lung 7 trial with no significant differences in health-related quality of life with afatinib compared to gefitinib treatment.
Adverse effects
Treatment with both afatinib and gefitinib was generally tolerable, leading to an equal rate of treatment-related discontinuation in both arms (6%).
The overall frequency of serious adverse effects was 44.4% for afatinib and 37.1% for gefitinib. The most common grade ≥3 related AEs with afatinib were: diarrhea (13%) and rash/acne (9%), and with gefitinib: aspartate aminotransferase (AST)/alanine aminotransferase (ALT) increase (9%) and rash/acne (3%).
Drug-related interstitial lung disease was reported for four patients on gefitinib and no patients on afatinib. Dose modification of afatinib was available in patients who met set criteria in order to better manage AEs. As gefitinib is only available in one dose formulation, no dose reduction was administered. 
"The LUX-Lung 7 trial is the first global head-to-head trial directly comparing two EGFR-directed therapies," commented Shirish Gadgeel, MD leader of the Thoracic Oncology Multidisciplinary, Karmanos Cancer Center, Detroit.
"We believe that the latest results of the LUX-Lung 7 trial data adds to the growing body of evidence that reinforces the treatment benefits of afatanib in patients with these types of tumours," said Martina Flammer MD VP of Clinical Development & Medical Affairs Specialty Care, Boehringer Ingelheim.