Antibiotic-resistant 'superbug' bacteria found at NHS-funded factories
Out of 34 sites tested, 16 were found to be harbouring bacteria resistant to antibiotics, according to the report. Resistance to three major antibiotics…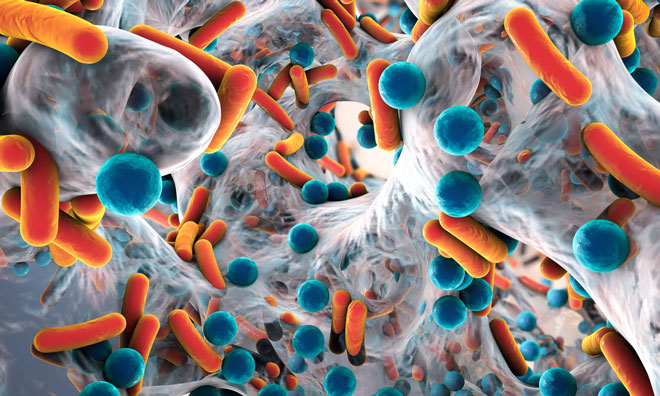 Drug resistant bacteria have been found at several pharmaceutical manufacturing sites in India, a new report by campaigning organisation Changing Markets reveals. The report also casts light on the supply chain that links the factories investigated to companies, public health services (including the NHS) and hospitals in the US and Europe.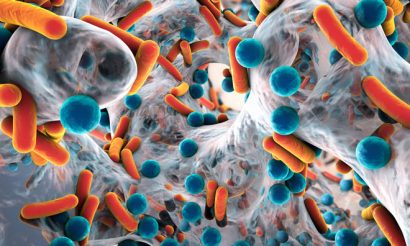 On-the-ground research by investigative agency Ecostorm, and subsequent analysis of water samples under the supervision of Cambridge University's Dr Mark Holmes, found high levels of drug-resistant bacteria at sites in three Indian cities: Hyderabad, New Delhi and Chennai.
'Last resort' antibiotic resistant
Out of 34 sites tested, 16 were found to be harbouring bacteria resistant to antibiotics, according to the study. At four of the sites, resistance to three major classes of antibiotics was detected, including antibiotics of 'last resort', those used to treat infections that fail to respond to all other medicines.
UK and European involvment
Detailed examination of publicly available supply chain data, and evidence obtained through Freedom of Information requests, has uncovered how antibiotics manufactured at or near these sites are being exported to foreign purchasers, including the UK's National Health Service (NHS), French hospitals, and pharma majors including US distribution giant McKesson and French company Sanofi's generics arm Zentiva.
Growing global threat
Growing antimicrobial resistance (AMR), which is a matter of particular concern in the case of antibiotics, is one of the gravest threats to human health. Global deaths as a result of drug-resistant infections are projected to reach 10 million per year by 2050, with cumulative economic losses of $100 trillion.
Medical experts warn that in the near future, drug resistant infections could once again make common illnesses, minor surgery, and routine operations such as hip replacements a life-or-death gamble.
Natasha Hurley, Campaign Manager at Changing Markets said, "The dumping of antibiotic manufacturing residues poses a grave threat to human health in light of the growing AMR crisis. The discovery of drug-resistant bacteria at Indian factories supplying European and US markets also raises serious questions about pharmaceutical supply chains.
"Major buyers of antibiotics, such as the NHS, must immediately blacklist suppliers that are contributing to the spread of AMR through industrial pollution and ensure that all drug companies take action to clean up their supply chains. NHS doctors and nurses are working around the clock to tackle AMR; it is shocking that the pharmaceutical industry is undermining their lifesaving efforts through shoddy and dangerous practices."
'Dirty factories'
One company in particular, Hyderabad-based Aurobindo Pharma, emerges as one of the worst offenders. A recidivist polluter at its own production sites in India, it also imports the raw materials used for making antibiotics from dirty factories in China.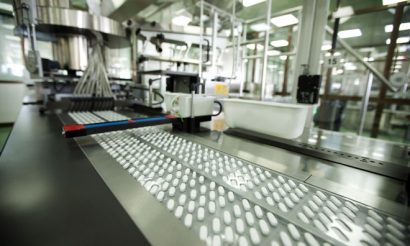 With clear links to McKesson, whose biggest customer is US drug retailer CVS Health, and an international network of subsidiaries affording direct access to European markets, Aurobindo is fast becoming a significant global presence.
The report also reveals that in the UK, antibiotics under Aurobindo's Milpharm, Actavis, Arrow, and own-brand label have been purchased by Barts Health and Cheshire & Wirral Partnership NHS Trusts.
Reacting to the report, Nina Renshaw, Secretary-General of the European Public Health Alliance (EPHA) said, "This report is the latest in a series of studies showing that the pharmaceutical industry is contributing to the rise of antimicrobial resistance. We expect European governments and the European Commission to take this very seriously.
"A first step should be incorporating measures to address environmental pollution, including from the antibiotics manufacturing process, in the European Commission's AMR action plan, which is currently under review. Unless we address all three causes of AMR – human, animal and industrial – in parallel, we risk losing the fight completely. That would be an unparalleled catastrophe for public health."