Multi-national pharma company reduces raw materials QC costs by 90% with through-container ID testing
A case study from Astellas Pharma Tech Co. Ltd., Japan, describes how Cobalt's RapID verifies the ID of raw materials through unopened paper and polyethylene sacks…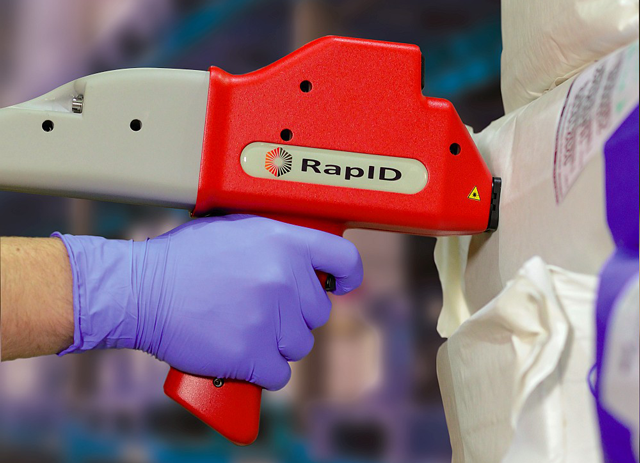 A case study from Astellas Pharma Tech Co. Ltd., Japan, describes how Cobalt's RapID verifies the ID of raw materials through unopened paper and polyethylene sacks.
Without the need to open and move containers manpower costs were reduced by more than 90% compared to existing pharmacopoeia testing methods. An additional benefit was the complete avoidance of foreign material and microbial contamination risk.
This study was part of an investigation to determine how to guarantee effective identification of packaged raw materials, in line with PIC/S GMP Annex 8 requirements. A translated excerpt of the original article, published in Japanese in the Pharm Tech Japan journal, is available for download from the Cobalt website.