Future proofing – Part 3. Containment
What requirements need to be met by a tablet testing system to guarantee a successful product release?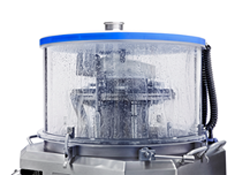 What requirements need to be met by a tablet testing system to guarantee a successful product release? Is it dependable upon the testing system's quality, speed, technology, flexibility or safety? Kraemer and Ischi explain…
In truth, it comes down to a combination of all of these aspects. Today there are more challenges than ever before as the pharmaceutical industry endeavours to make products safer by guaranteeing that they are of the highest quality, protect operators by ensuring safety in the production environment and save time and money through the use of flexible systems that speed up release times.
The current industry buzzwords are 'continuous production'. Sure, it sounds promising and somehow infinite, but what does the industry need to make it happen? Kraemer Elektronik and Charles Ischi are complementing the whole pharmaceutical development and manufacturing process with a small but very important contribution — quality control of tablets and capsules.
Operator and environment protection
In a comparatively short time, containment systems that protect operators from extremely active or toxic ingredients have taken a significant step forward and containment strategies and technologies in the pharmaceutical industry have altered a great deal during the past decade.
The pharmaceutical industry is still the driver of new and improved containment solutions that provide better protection of operators and better cleaning to avoid cross contamination of different products and because of these requirements, we had various requests from customers to find a more cost-efficient solution.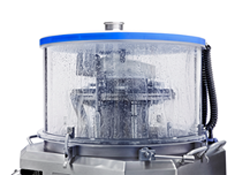 Containment manufacturing operating costs can approach hundreds of thousands to millions of euros and a major contributing factor is the time taken to change between products and cleaning. The most up-to-date containment strategies merge the production process equipment with containment to keep the contaminated space as small as possible. The UTS IP65i system is an addition to washable tablet presses for wash-in-place (WIP) or wash-off-line (WOL) applications for processing medium and highly potent products up to OEB (occupational exposure band) level 5. As an addition to the existing dust-proof and easy-to-clean testing systems UTS4.1-S10 and UTS IP LR, the UTS IP65i is claimed to be the first fully washable, universal testing system. The UTS IP65i tests the physical parameters of tablets; their weight, thickness, hardness and diameter.
10-year forecast
According to Richard Denk, chair of the ISPE Containment Group, containment in 2025 will see a lot of changes in the design and implementation as well as better integration of current process technologies. The three focal areas for containment over the next 10 years will be process integrated containment, disposables and cleaning. Process integrated containment calls for a better understanding between the process expert and containment expert. Containment implemented in the process instead of adapted to the process will be one of the biggest changes the pharmaceutical industry has had to accommodate. The aforementioned UTS IP65i is a good example of a step in this direction. A number of other containment integration solutions can already be found in the packaging industry.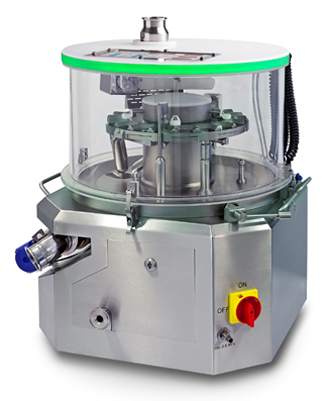 Cleaning is an equally important consideration. It is currently a huge challenge in multi-purpose facilities and the situation is unfortunately predicted to worsen with the EMA (European Medicines Agency) having published new regulations. Containment is a very complex interaction between process, room, containment technologies, validation, cleaning, waste and operators, so much so that it called for the ISPE Containment Expert Group's formation in 2010. The group has just announced the impending launch of its Containment Manual, scheduled for November this year, offering comprehensive guidance on the containment lifecycle, from start to finish.