Janssen's monoclonal antibody receives positive CHMP opinion to treat multiple myeloma
If approved by the European Commission, daratumumab can be used for the treatment of adult patients with multiple myeloma…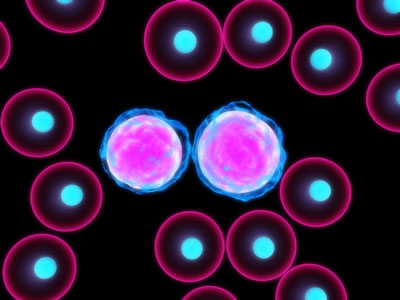 The Committee for Medicinal products for human use (CHMP) of the European Medicines Agency (EMA) has recommended broadening the existing marketing authorisation for Janssen's Darzalex (daratumumab).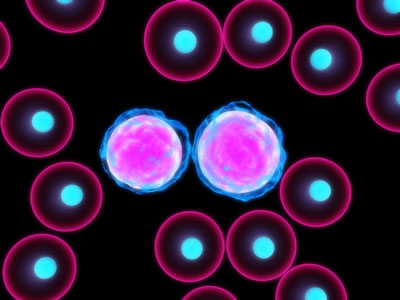 If approved by the European Commission, daratumumab can be used in combination with lenalidomide and dexamethasone; or bortezomib and dexamethasone, for the treatment of adult patients with multiple myeloma (MM) who have received at least one prior therapy.
The positive opinion of the CHMP was based on a review of data from the Phase 3 MMY3003 (POLLUX) study. 
The safety profile of daratumumab in combination with standard-of-care regimens was consistent with monotherapy studies.
In combination with lenalidomide, and dexamethasone (POLLUX) the most common adverse events of grade 3 or 4 during treatment were neutropenia (51.9%), thrombocytopenia (12.7%), and anaemia (12.4%). Daratumumab-associated infusion-related reactions occurred in 47.7% of the patients and were mostly of grade 1 or 2.
In combination with bortezomib and dexamethasone (CASTOR) three of the most common grade 3 or 4 adverse events reported were thrombocytopenia (45.3%), anaemia (14.4%), and neutropenia (12.8%). Infusion-related reactions that were associated with daratumumab treatment were reported in 45.3% of the patients; these reactions were mostly grade 1 or 2 (grade 3 in 8.6% of patients), and in 98.2% of these patients, they occurred during the first infusion.
Torben Plesner, MD, Vejle Hospital, Denmark, a daratumumab clinical trial investigator, said, "Daratumumab has already demonstrated single-agent efficacy in highly refractory patients. Now, consistent with these data, the results when used in combination with standard-of-care regimens after one prior line of therapy are also encouraging."
History of indication
Daratumumab first received conditional approval from the European Commission (EC) in May 2016, indicated as monotherapy for the treatment of adult patients with relapsed and refractory multiple myeloma, whose prior therapy included a proteasome inhibitor (PI) and an immunomodulatory agent. It was the first CD38-directed monoclonal antibody approved for use worldwide.
"Almost all patients with multiple myeloma have to endure relapses which typically become more aggressive,"
said Dr Catherine Taylor, Haematology Therapeutic Area Lead, Janssen Europe, the Middle East and Africa (EMEA). "I am heartened by this important and rapid recommendation which recognises the progress in multiple myeloma treatment."
The CHMP's Positive Opinion will now be reviewed by the European Commission, which has the authority to grant approval of the new indication.
Stateside approval
This milestone follows last year's decision by the US Food and Drug Administration (FDA) in November 2016, to approve the expanded use of daratumumab in combination with bortezomib/dexamethasone or lenalidomide/dexamethasone in patients with multiple myeloma who have received at least 1 prior therapy.