Honeywell Launches New Research Chemicals Business To Optimize Product Partnerships With Researchers
Honeywell announced the launch of a new business, Honeywell Research Chemicals, that will now include several brands and solvent and inorganic chemical products that were acquired from Sigma-Aldrich in December 2015…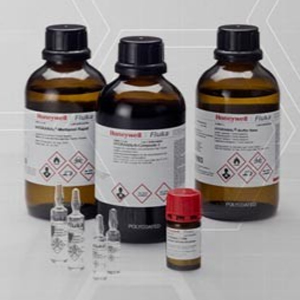 Honeywell announced the launch of a new business, Honeywell Research Chemicals, that will now include several brands and solvent and inorganic chemical products that were acquired from Sigma-Aldrich in December 2015. Honeywell Research Chemicals combines more than 200 years of industry expertise and experience with a level of customisation that meets the fast-changing needs of advanced researchers, who require a reliable supply of critical reagents and solvents in the analytical testing, drug discovery and applied materials sectors.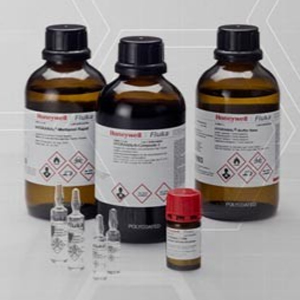 Advanced research has undergone significant changes in recent years, triggered by changes in the life science and drug discovery markets, and increasing consumer interest in everyday science applications that affect their quality of life, such as food safety and air pollution. Researchers have come to expect chemical suppliers to provide a convenient e-commerce experience, along with innovative supply chain solutions, that are tailor-made to their exact specifications.
"Our customers are looking for a supplier that can be trusted to be with them through every step of the research process, from small-scale to development to production," said Arnaud Verhaeghe, general manager of Honeywell Research Chemicals. "Honeywell has the ability to not only provide catalogue products that meet and exceed expectations, but also to provide exceptional customization in terms of product specifications, quantity and delivery that assures customers they always come first."
Honeywell Research Chemicals includes these four product portfolios:
Honeywell Fluka™: Inorganic chemicals and reagents for analytical applications featuring Hydranal™ for Karl Fisher titration and TraceSELECT™ inorganics for trace level analysis.
Honeywell Riedel-de Haën™: High-purity solvents for dedicated analytical applications featuring Chromasolv™ for chromatography and TraceSELECT solvents for trace level analysis.
Honeywell Burdick & Jackson™: High-purity solvents and reagents for synthesis featuring Anhydrous product lines.
Honeywell: Honeywell-branded performance-grade solvents and inorganics for general laboratory use.
Honeywell Research Chemicals is designed to be the partner of choice for researchers looking to increase speed-to-market and reduce total costs across the supply chain by providing an integrated supply chain that enables easy ordering and fast delivery to ensure customers always stay ahead of the curve. While Honeywell Research Chemicals is a new offering in the chemicals market, the roots of the business date back more than 200 years when Chemist Johann Daniel Riedel started production of pharmaceuticals in Berlin. The Research Chemicals business is headquartered in Seelze near Hanover, Germany. It manufactures high-purity solutions for laboratory research and testing applications.
Honeywell's research chemicals portfolio is part of the Fine Chemicals business which supplies high-quality research chemicals and specialty organic and inorganic compounds to the chemical and pharmaceutical industries. With the Riedel-de Haën™ brand, Honeywell has been a respected pioneer in inorganics, solvents and other essential chemicals for over 200 years.  Honeywell's fine chemical products are used in a variety of laboratory, consumer and industrial applications including drug discovery, toothpaste, water purification, fortified foodstuffs, polymer synthesis, and metal surface treatment and finishing. It maintains laboratories and production facilities in Muskegon, Michigan, USA and Seelze, Germany.
To learn more about Honeywell's research chemicals portfolio, visit www.lab-honeywell.com.
For more news and information on Honeywell, visit www.honeywell.com/newsroom.
To view the official round up of Pittcon Conference & Expo 2017, click here.