Covectra launches anti-counterfeit barcode labelling system
Covectra has launched an anti-counterfeit, tamper-evident, barcode labelling system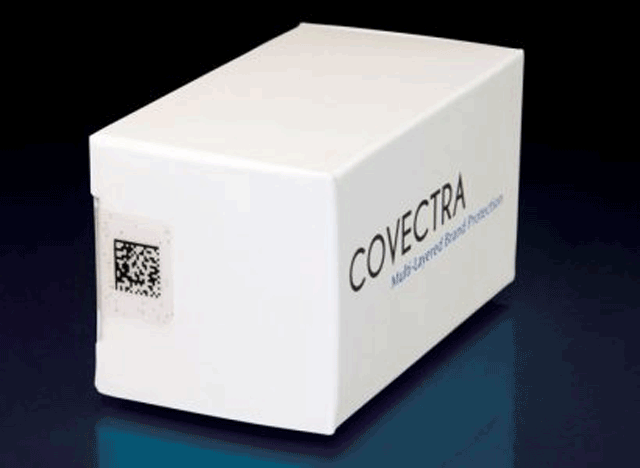 Covectra has launched an anti-counterfeit, tamper-evident, barcode labelling system in anticipation of the requirements of the European Union's Falsified Medicines Directive (FMD).
The StellaGUARD security label is embedded with stars arranged in unique and random patterns, and contains a serialised GS1 2D barcode that enabling real-time authentication and serialised pedigree tracking with a mobile app. The label can be applied to virtually any package and material, according to Covectra, and is integrated with its AuthentiTract database, which manages over 2bn serial numbers. The FMD comes into effect across Europe in 2019 and requires barcoding and tamper-evident seals on all prescription and over-the-counter medicine primary packages.
Covectra President Steve Wood said: "Since barcodes can be easily copied, this new solution makes counterfeiting virtually impossible – which is especially critical when it comes to the pharmaceutical industry when counterfeit goods can be life threatening."
Users can scan the 2D barcode with a smartphone, and take a photographic image. The app's software then identifies and validates the barcode. Upon authentication, product information and customised marketing messages can also be displayed by the brand owner.
Covectra launched its security label at the Interphex exhibition, held in New York City on March 21-23