Novartis & Bristol-Myers Squibb to collaborate on cancer treatments
Novartis has entered into a research collaboration in which Bristol-Myers Squibb will investigate the safety, tolerability, and efficacy of Mekinist…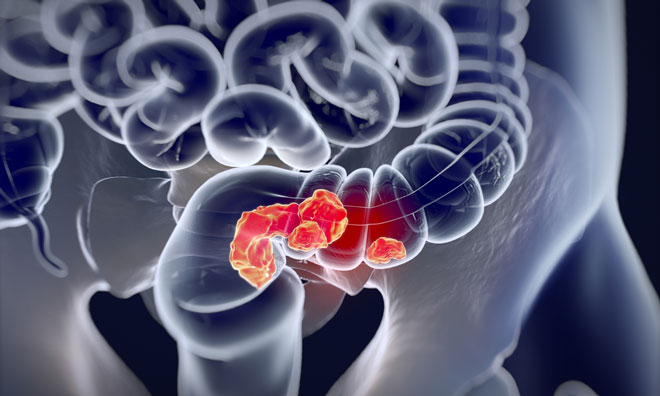 Novartis has entered into a clinical research collaboration in which Bristol-Myers Squibb will investigate the safety, tolerability, and efficacy of Mekinist (trametinib) in combination with Opdivo (nivolumab) and Opdivo + Yervoy (ipilimumab) regimen.
These drugs are being used as a potential treatment option for metastatic colorectal cancer in patients with microsatellite stable tumours where the tumours are proficient in mismatch repair (MSS mCRC pMMR).
Under the terms of the agreement, the study will be conducted by Bristol Myers-Squibb and is expected to establish recommended dose regimens and the preliminary anti-tumour activity of the combination therapies. Both Bristol Myers-Squibb and Novartis will evaluate the results to determine optimal approaches and potential clinical development of these combinations.
 "Novartis has a longstanding heritage in exploring the combination of medicines to broaden our knowledge of mutational driven cancers and develop innovative treatments,"
said Vas Narasimhan, MD, Head, Global Drug Development and Chief Medical Officer, Novartis. "Along with our ongoing internal immuno-oncology efforts, the expansion of our collaboration with Bristol-Myers Squibb further advances our collective goals to advance the science and to support patients in need."
Mekinist
Mekinist is a kinase inhibitor indicated, as a single agent or in combination with dabrafenib, for the treatment of patients with unresectable or metastatic melanoma with BRAF V600E or V600K mutations as detected by an FDA-approved test. Mekinist is not indicated for treatment of patients who have received prior BRAF-inhibitor therapy. Mekinist can cause serious side effects including new primary malignancies (cutaneous and non-cutaneous), haemorrhage, inflammation of the colon and perforation of the intestines, blood clots in the legs, cardiomyopathy, eye toxicity, interstitial lung disease, serious fevers, serious skin toxicity, hyperglycaemia, and harm to a foetus. Some of these side effects can be fatal in rare cases. The most common side effects when Mekinist is used as a single-agent are rash, diarrhoea, and lymphedema.  
Opdivo
Opdivo is a programmed death-1 (PD-1) immune checkpoint inhibitor that is designed to uniquely harness the body's own immune system to help restore anti-tumour immune response. By harnessing the body's own immune system to fight cancer, Opdivo has become an important treatment option across multiple cancers.
Opdivo's leading global development program is based on Bristol-Myers Squibb's scientific expertise in the field of Immuno-Oncology and includes a broad range of clinical trials across all phases, including Phase 3, in a variety of tumour types. To date, the Opdivo clinical development program has enrolled more than 25,000 patients. The Opdivo trials have contributed to gaining a deeper understanding of the potential role of biomarkers in patient care, particularly regarding how patients may benefit from Opdivo across the continuum of PD-L1 expression.
In July 2014, Opdivo was the first PD-1 immune checkpoint inhibitor to receive regulatory approval anywhere in the world. Opdivo is currently approved in more than 60 countries, including the United States, the European Union and Japan. In October 2015, Bristol-Myers Squibb's Opdivo and Yervoy combination regimen was the first Immuno-Oncology combination to receive regulatory approval for the treatment of metastatic melanoma and is currently approved in more than 50 countries, including the United States and the European Union.
Yervoy
Yervoy, which is a recombinant, human monoclonal antibody, blocks the cytotoxic T- lymphocyte-associated antigen-4 (CTLA-4). CTLA-4 is a negative regulator of T-cell activation. Yervoy binds to CTLA-4 and blocks the interaction of CTLA-4 with its ligands, CD80/CD86. Blockade of CTLA-4 has been shown to augment T-cell activation and proliferation. The mechanism of action of Yervoy effect in patients with melanoma is indirect, possibly through T-cell mediated anti-tumour immune responses. On March 25, 2011, the FDA approved Yervoy 3 mg/kg monotherapy for patients with unresectable or metastatic melanoma. Yervoy is now approved in more than 40 countries. There is a broad, ongoing development program in place for Yervoy spanning multiple tumour types. This includes Phase 3 trials in prostate and lung cancers.