Hudson Robotics announces a major expansion in Europe
Hudson is working with distributors and end users across Europe to bring its valued lab solutions to the European market…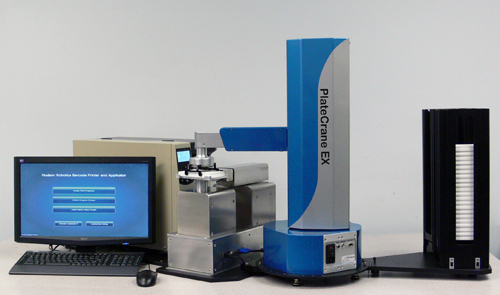 Hudson Robotics today announced plans for a major expansion in Europe. Following up on successful 2010 tradeshows at Lab Automation Europe and BioTechnica, Hudson is working with distributors and end users across Europe to bring its valued lab solutions to the European market.
The company has expanded its customer base in Europe with multiple RapidPick Colony Picking systems placed in high profile labs in the UK and Germany as well as multiple new PlateCrane robotic systems. In 2010 and early 2011 Hudson participated in the proposal process for many large automated lab robotics solutions at pharmaceutical companies and at academia in Europe. "We are excited that our quality solutions, long-standing industry reputation and dependable products are gaining recognition and acceptance with our European colleagues," said Phil Farrelly, Hudson Robotics' President.
Mr. Farrelly continued, "Our goal is to be as well known and well represented in Europe as we have been in the U.S. for the past 28 years. Many customers at BioTechnica said they didn't know we sell or have post-sales support in Europe. I want to let our customers in Europe know that we offer the best quality and best value solutions for laboratory automation no matter where their lab is located. Whether you need a simple integration delivering microplates to an instrument, a complex automated assay solution, a customized automated process developed or one of Hudson's ready-to-go solutions, we want to work with you."
Recently, Hudson expanded its management team including the addition of Scott VanderWoude as Director of Marketing and International Sales. Mr. VanderWoude is working on numerous programs to build relationships with more customers and distribution outlets in Europe. Hudson will attend numerous trade events directly and in support of its local agents, and continue to expand the company's European profile in the years ahead.
Related organisations
Related people