Brecon appoints Director of QA and Regulatory Affairs
Brecon Pharmaceuticals, has appointed Qualified Person Kay O'Hagan as director of quality assurance & regulatory affairs…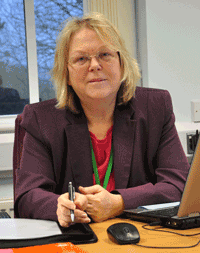 Kay O'Hagan
Brecon Pharmaceuticals, a leading supplier of commercial packaging and clinical trials supply services for the pharmaceutical and healthcare sector, has appointed Qualified Person Kay O'Hagan as director of quality assurance & regulatory affairs.
Ms O'Hagan joins Brecon from a major pharma multinational, where she was head of quality assurance in the UK. A microbiologist by training, Ms O' Hagan brings with her a wealth of knowledge and experience in research and development, production, quality control and quality assurance.
Prior to that, she held positions of increasing responsibility in quality, research & development and operations at number of well-known pharma sector companies. She has experience in a variety of pharmaceutical dosage formulations including steriles, biotech, liquids, tablets and capsules.
"In my most recent position I was involved in our supplier audit of Brecon and the results were impressive," says Ms O'Hagan. "The relationship was very positive and I was aware that Brecon has a good reputation in the industry. When I visited the company's site in Hay-on-Wye, I was impressed by Brecon's people-based, quality-focused approach, and I am therefore very happy to be joining the team at this stage in the company's development."
Ms O'Hagan will resume full responsibility for Brecon's QA and regulatory activities, and will head up the company's team of Qualified Persons. She points to this team as being a great asset for Brecon: "QPs are in great demand in the industry and I am delighted to be given the opportunity to work with the four QPs at Brecon on the complex task of releasing various companies' products into the current market. It will be a challenge – but one I am really looking forward to."
"We are pleased to welcome Kay on board," says managing director Peter Belden. "Experience of the sort she is able to demonstrate is vital to the future growth of the company and we wish her every success in her new role."
Related organisations
Related people