Vertex in long-term reimbursement agreement with ROI for CF medicines
Vertex Pharmaceuticals has reached an agreement with ROI to fund Orkambi for all of the approximately 500 people in Ireland with cystic fibrosis…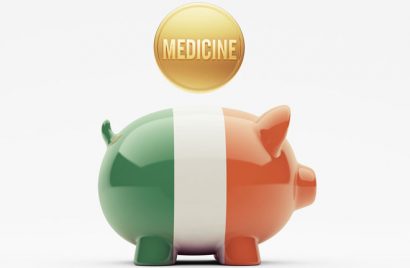 Vertex Pharmaceuticals has reached an agreement with the Health Service Executive (HSE) in the Republic of Ireland to fund Orkambi (lumacaftor/ivacaftor) for all of the approximately 500 people in Ireland with cystic fibrosis (CF) ages 12 and older who have two copies of the F508del mutation.
The agreement also expands access to Kalydeco (ivacaftor) for children ages 2 to 5 with any approved gating mutation (G551D, G178R, S549N, S549R, G551S, G1244E, S1251N, S1255P and G1349D) and to people ages 18 and older who have an R117H mutation.
These reimbursements are effective immediately. This innovative long-term agreement also enables rapid access for people with these mutations if the labels of the existing medicines are expanded to cover additional age groups and if new Vertex medicines are approved for these populations.
"We are pleased that these additional Irish CF patients will finally join the thousands of others around the world who are already benefitting from Orkambi and Kalydeco,"
said Simon Bedson, Senior Vice President and International General Manager at Vertex. "We thank the leaders in Ireland for working with us toward an innovative reimbursement agreement that provides access to these important medicines and also recognises the need for Vertex's continued investment in the research and development of new medicines for those people with CF, many of whom are still waiting for a treatment for the underlying cause of the disease."
CF is a rare and life-shortening genetic disease caused by a defective or missing cystic fibrosis transmembrane conductance regulator (CFTR) protein resulting from a mutation in the CFTR gene. Orkambi and Kalydeco are the first two medicines that treat the underlying cause of CF.
Ireland has the highest rate of CF in the world, with approximately one in 19 Irish people carrying a disease-causing mutation in one copy of the CFTR gene.
Access to medicine
In addition to Ireland, Orkambi is available to all eligible patients in Austria, Denmark, France, Germany, Luxembourg and the United States. People in 27 countries are benefitting from Kalydeco. Vertex remains actively involved in additional reimbursement discussions globally, with the goal of making these transformative medicines available to all eligible patients as soon as possible.