Leading European health start ups join forces to better serve insurers
Insurance companies are increasingly embracing innovative mobile solutions with the aim of helping their members live healthier lives and access quality care conveniently and efficiently.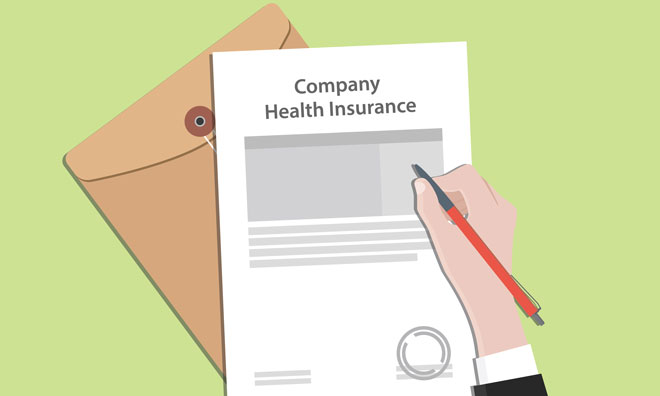 One obstacle for even faster adoption has been the fragmented nature of the content, apps and services on offer.
User experience
Pioneering European health companies will cooperate closely now to coordinate their solutions and messaging. The objective is to help insurers address the common end user needs they regularly encounter. Particular attention will be paid to improving the interworking of participants' products and services so that insurers can offer seamless and efficient service paths to their members in frictionless manner. The service paths can consist of existing digital capabilities insurers may have built, a variety of external products and services, and a platform to harmonise the user experience and service management.
Collaboration
Founding members of the co-operation are Wellmo, Mediktor, HUMANOO, diabetizer, KRY and Arthro Therapeutics. Co-operation is non-exclusive, and open to new partners.
The health companies will work together to improve integration and align user experience, market communication, sales activities, and commercial terms.
"We believe that when we now can better explain to our prospective customers how our solutions complement each other and work together for the benefit of the user, we will make buying them much easier for the insurers" says Jaakko Olkkonen, the founder and CEO of Wellmo.
Kry's CEO and co-founder Johannes Schildt continues "We are always looking into improving the healthcare experience for the patient. By working together, we can extend the help that we can give to the patients by distance, no matter where they live or who they are".
Wellmo
Wellmo is the only dedicated health platform, which is fully open to any content or program. The platform let's insurance companies leverage the best content, services and apps from the market and deliver them as a unified and branded experience to their users. For the insurance company product managers, Wellmo gives visibility to outcomes and usage statistics across the portfolio. It enables quick launch of services and rapid iterative development based on real data.
Mediktor
For health insurance companies and payors who need to reduce provision costs, MEDIKTOR Health is an AI based expert advice solution that avoids preventable medical acts by advising customers on what to do next when first symptoms appear. For the end user Mediktor provides natural language based interface, where communication is based on a question-answer communication. Clinical studies show that Mediktor's diagnosis accuracy is 91.3%.
HUMANOO
HUMANOO offers companies a comprehensive tool for digital company health management. The goal is to promote the health of employees on a sustained basis. The management tool is an app which provides a holistic training and covers areas of physiotherapy, brain fitness, workouts and nutrition. In this way, annual doctor's visits are reduced, as well as the joy in the workplace and in private environment is increased, and the productivity of employees is boosted.
KRY
KRY started with a vision of a more equal and accessible healthcare. Today KRY offer patients access to a doctor within minutes, through video. The doctors at KRY can help patients with advice and – if needed  prescriptions or a referral. Studies show that 35% of the 100 most common diagnosis at a physical healthcare center can already be treated from distance. By helping patients who don't need a physical meeting, resources at physical healthcare centers are being saved for those who need it the most.
Arthro Therapeutics
Our flagship product, Joint Academy, is a 6-week journey to reach healthier joints. During the program the patients receive a personalised activity schedule including physiotherapy, education, group support and one-to-one coaching from a physiotherapist. By comparing data from earlier participants in combination with machine learning we personalise and contextualise the treatment for new users. Without drugs and surgery, we deliver optimal outcomes for people with osteoarthritis. We are pioneering software as a medicine by building a protocol that focuses on behavioral change, neuromuscular training and correct biomechanics.
Diabetizer
To develop innovative, intuitive solutions for people suffering from diabetes and stakeholders involved in care for these patients – this is the mission of diabetizer. We specialize in analyses in the context of diabetes. Based on a holistic view, new innovative products and services are added with utmost responsibility with the aim of maximising benefits for patients. In this way, diabetizer helps customers to motivate diabetes patients to take on added responsibility for their own benefit. As a matter of course, solutions of diabetizer can in no way be used as a substitute for care and treatment by a physician.