Venture launched for a novel compound against malaria
A patient trial for KAF156, a next-generation antimalarial compound with the potential to treat drug-resistant strains of the malaria parasite has been launched…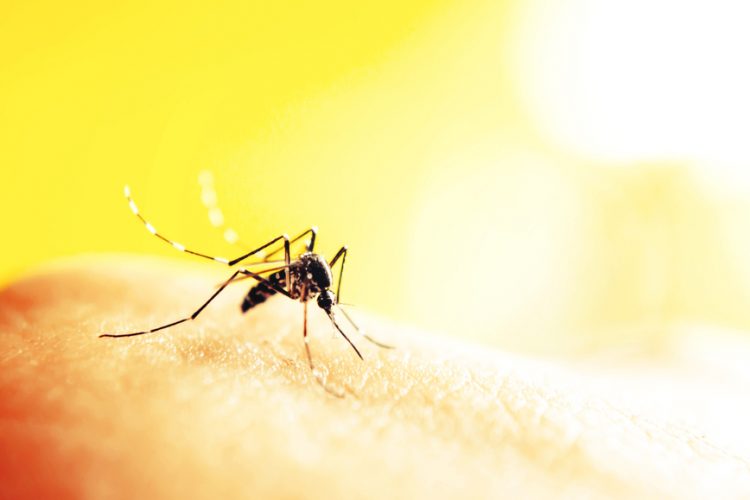 A patient trial for KAF156, a next-generation antimalarial compound with the potential to treat drug-resistant strains of the malaria parasite has been launched, the trial will test the efficacy of KAF156 in combination with a new, improved formulation of the existing antimalarial lumefantrine.
The first trial centre is operational in Mali and will be followed by sixteen additional centres across a total of nine countries in Africa and Asia over the next few months by Novartis and Medicines for Malaria Venture (MMV).
KAF156 belongs to a novel class of antimalarial compounds called imidazolopiperazines.  It has the potential to clear malaria infection, including resistant strains, as well as to block the transmission of the malaria parasite. As demonstrated in a phase IIa proof-of-concept trial, the compound is fast-acting and potent across multiple stages of the parasite's lifecycle, rapidly clearing both P. falciparum and P. vivax parasites.
"This new milestone underscores our company's long-standing commitment to the fight against malaria," said Vas Narasimhan, Global Head of Drug Development and Chief Medical Officer, Novartis. "With nearly half of the world's population at risk, malaria continues to be a major public health challenge. Developing new antimalarial medicines is critical to achieving malaria elimination. Innovative science continues to be our best weapon against the disease."
Next-generation antimalarial are urgently needed to tackle rising parasite resistance to current therapies. Emergence of resistance to both artemisinin and many partner drugs has been reported in Asia and reduced sensitivity to artemisinin has also been sporadically reported in Africa.
The phase IIb study will test multiple dosing combinations and dosing schedules of KAF156 and lumefantrine, including the feasibility of a single dose therapy in adults, adolescents and children. As children are the most vulnerable to malaria, the goal is to include them in the clinical trial as quickly as possible, following safety review of the data generated in adults, thereby potentially accelerating the development of a paediatric formulation.   
"To build on the gains made against malaria since the turn of the century, we need new medicines that are effective across all types of resistance patterns and geographies, and that are easy to administer, especially to children," said Dr David Reddy, CEO of MMV. "With the phase IIb trial of KAF156-lumefantrine now underway, the MMV-Novartis partnership is drawing closer to the exciting prospect of such a new medicine that would be a powerful tool to fight the disease."
It is important to test new drug candidates in the settings where they will be used. Conducted in state-of-the-art centres across Africa and Asia, the KAF156 trial is particularly complex given that multiple dosing combinations and dosing schedules are being tested in parallel in three different age groups.
"Malaria is a major public health concern in Mali – especially for children. Thus, the need for novel antimalarials is urgent," said Dr Bakary Fofana, clinical trial investigator at the Malaria Research and Training Center in Bougoula – Hameau. "Because it is a new compound with the potential to treat malaria including strains resistant to currently used antimalarials, we are particularly motivated to run the KAF156 patient trial at our site in Mali."
KAF156 is the result of a Wellcome Trust, MMV and Singapore Economic Development Board supported joint research program with the Novartis Institute for Tropical Diseases, the Genomics Institute of the Novartis Research Foundation, and the Swiss Tropical and Public Health Institute.