Paul Royall joins European Pharmaceutical Review
Dr Paul Royall, Senior Lecturer in Pharmaceutics at King's College London, and Programme Director of the MSc in Pharmaceutical Analysis and Quality Control, has joined European Pharmaceutical Review's Editorial Advisory Board.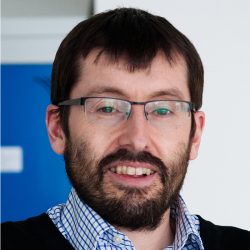 "I am very much looking forward to joining the board and supporting EPR's excellent reputation in pharmaceutical journalism," said Dr Royall. "I read the review to follow the state of the art in formulation, drug delivery and pharmaceutical analysis. The blend of academic, regulatory and industry-focused authors who contribute to the EPR is unique and allows the reader to evaluate how pharmaceutical science produces safe, effective and novel medicines."
Dr Royall's research focuses on the use of materials science for the development of new dosage forms, especially freeze-dried and amorphous formulations to be administered orally.
Related topics
Related organisations
Related people