Ulcerative Colitis patients see long-term results in GO-COLITIS study
MSD has announced long-term maintenance results from GO-COLITIS.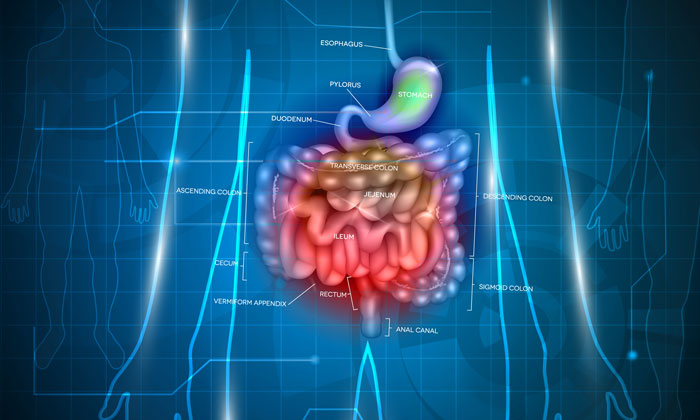 GO-COLITIS is a UK study evaluating the efficacy of golimumab in inducing and maintaining clinical response in 205 anti-TNF naïve patients with moderate to severe UC, the results of which have been presented at the 25th United European Gastroenterology week (UEG week).
These results follow the Week-6 induction data, in which 141/205 patients (68.8%) responded to golimumab once-monthly treatment and were included in the maintenance phase.1,2 At 54 weeks, 52/140 (37.1%) patients had maintained clinical response, and 42/140 (30%) were in clinical remission.3 Adverse events were consistent with previous observations.3
Furthermore, at the end of 54 weeks, physicians reviewed the 52 patients in clinical response, choosing to either continue them with golimumab or discontinue golimumab treatment, with follow-up planned for 12 weeks.4 Twenty-one patients continued golimumab and at 12-week follow-up (Week 66) all 21 (100%) were still in clinical response. Of the patients that discontinued golimumab, 27/31 (87%) had maintained clinical response,4 suggesting that gradual loss of response may occur if patients discontinue golimumab. However, further studies are required to evaluate the percentage of patients remaining in response at six months, or later, following anti-TNF treatment discontinuation in responding patients after one year of treatment.4
"We are encouraged by the proportion of patients who maintained clinical response up to and beyond one year, and what this means to patients in terms of disease control," commented lead study investigator, Professor Chris Probert, University of Liverpool, UK.
"The loss of clinical response in some patients who discontinued golimumab at one year, compared with continued response in all of those that continued therapy, suggests that keeping patients on golimumab may maintain disease control for longer."
Patient-reported quality of life
The GO-COLITIS results also show improvements in patient-reported quality of life measures at Week 54.3 In the IBDQ (Inflammatory Bowel Disease Questionnaire), the increase in score that represents patient-defined remission has been previously identified as >20.3 At Week 54 in the GO-COLITIS study, the change from baseline in the IBDQ score was 66.8 (n-59).3
"The GO-COLITIS study results bridge the gap between clinical trials and real-world clinical practice, showing that the effectiveness and safety of golimumab in practice was comparable with the results seen in controlled trials (PURSUIT-I and PURSUIT M), with patients experiencing the benefits of better disease control," commented Anita Rose PhD, Medical Affairs, MSD.
References
Probert C, Gaya DR, Hamlin PJ, et al. Efficacy and safety of golimumab induction for moderate-to-severe ulcerative colitis in the United Kingdom: results from the GO-COLITIS study. Poster DOP049, presented at ECCO 2016.
Probert, C. Efficacy and Safety of Golimumab Induction for Moderate to Severe Ulcerative Colitis in the United Kingdom: Results from the GO-COLITIS Study. Abstract 20, presented at BIG 2017.
Gaya DR, Probert C. GO-COLITIS: efficacy and quality of life during golimumab maintenance in UK patients with moderate to severe ulcerative colitis. Poster P1057, presented at UEGW 2017.
Hamlin J, Probert C. Early relapse of ulcerative colitis after discontinuation of treatment in patients responding to golimumab. Oral presentation OP100, presented at UEGW 2017.