EMA accepts regulatory submission for Tagrisso in 1st-line EGFR-mutated NSCLC
The EMA has accepted a variation to the MAAv for Tagrisso, for the 1st-line treatment of adult patients with locally advanced or metastatic non-small cell lung cancer…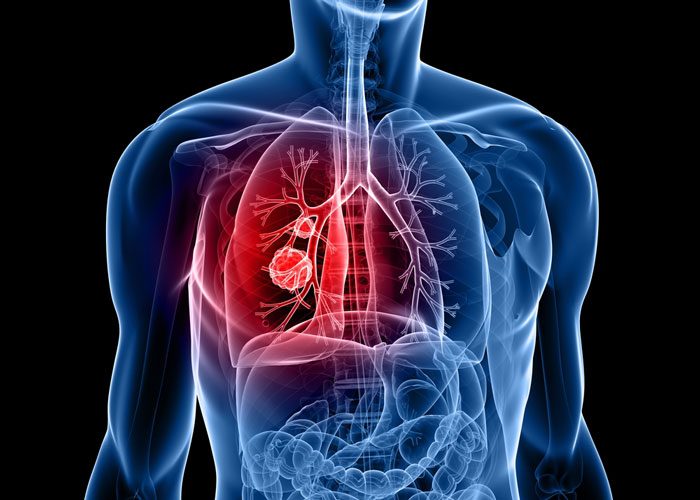 AstraZeneca has announced that the European Medicines Agency has accepted a variation to the Marketing Authorisation Application (MAAv) for Tagrisso (osimertinib), a third-generation, irreversible epidermal growth factor receptor (EGFR) tyrosine kinase inhibitor (TKI) with clinical activity against central nervous system (CNS) metastases, for the 1st-line treatment of adult patients with locally advanced or metastatic non-small cell lung cancer (NSCLC) whose tumours have EGFR mutations (exon 19 deletions or exon 21 (L858R) substitution mutations).
The MAAv submission is based on data from the Phase III FLAURA trial, in which Tagrisso significantly improved progression-free survival (PFS) compared to current 1st-line EGFR-TKIs, erlotinib or gefitinib, in previously-untreated patients with locally-advanced or metastatic EGFRm NSCLC.
About Tagrisso
Tagrisso (osimertinib) is a third-generation, irreversible EGFR-TKI designed to inhibit both EGFR-sensitising and EGFR T790M-resistance mutations, with clinical activity against CNS metastases. Tagrisso 40mg and 80mg once-daily oral tablets have been approved in more than 60 countries, including the US, EU, Japan and China, for patients with EGFR T790M mutation-positive advanced NSCLC. 
Tagrisso is also being investigated in the adjuvant setting and in combination with other treatments.
About NSCLC
Lung cancer is the leading cause of cancer death among both men and women, accounting for about one-quarter of all cancer deaths, more than breast, prostate and colorectal cancers combined. Approximately 10-15% of patients in the US and Europe, and 30-40% of patients in Asia have EGFRm NSCLC.
These patients are particularly sensitive to treatment with currently-available EGFR-TKIs, which block the cell-signalling pathways that drive the growth of tumour cells. However, tumours almost always develop resistance to EGFR-TKI treatment leading to disease progression. Approximately half of patients develop resistance to approved EGFR-TKIs such as gefitinib and erlotinib due to the resistance mutation, EGFR T790M.Tagrisso also targets this secondary mutation that leads to disease progression. There is also a need for medicines with improved CNS efficacy, since approximately 25% of patients with EGFR-mutated NSCLC have brain metastases at diagnosis, increasing to approximately 40% within two years of diagnosis.