FDA approves first once-monthly buprenorphine injection for OUD
FDA approves first once-monthly buprenorphine injection, a medication-assisted treatment option for moderate-to-severe opioid use disorder…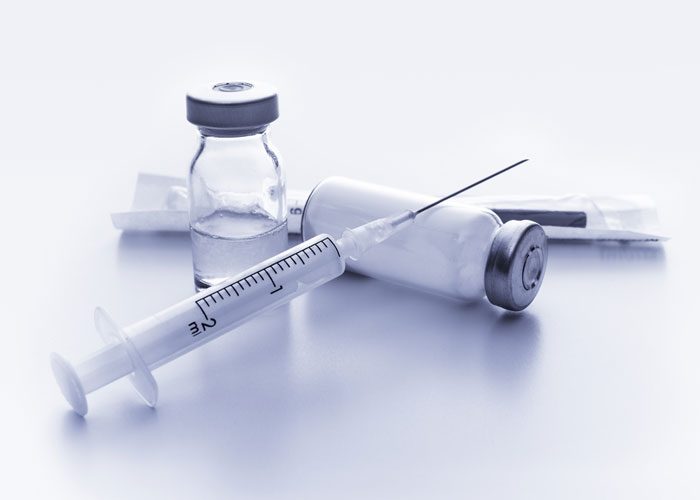 The US Food and Drug Administration has approved Sublocade, the first once-monthly injectable buprenorphine product for the treatment of moderate-to-severe opioid use disorder (OUD) in adult patients who have initiated treatment with a transmucosal buprenorphine-containing product. It is indicated for patients that have been on a stable dose of buprenorphine treatment for a minimum of seven days.
Buprenorphine for the treatment of OUD is currently approved to administer as a tablet or film that dissolves in the mouth, or as an implant. Sublocade provides a new treatment option for patients in recovery who may value the benefits of a once-monthly injection compared to other forms of buprenorphine, such as reducing the burden of taking medication daily as prescribed (medical adherence). An independent FDA advisory committee supported the approval of Sublocade at a meeting held last month.
"Given the scale of the opioid crisis, with millions of Americans already affected, the FDA is committed to expanding access to treatments that can help people pursue lives of sobriety. Everyone who seeks treatment for opioid use disorder deserves the opportunity to be offered the treatment best suited to the needs of each individual patient, in combination with counseling and psychosocial support, as part of a comprehensive recovery plan," said FDA Commissioner Dr Scott Gottlieb, "As part of our ongoing work in supporting the treatment of those suffering from addiction to opioids, the FDA plans to issue guidance to expedite the development of new addiction treatment options. We'll continue to pursue efforts to promote more widespread use of existing, safe and effective FDA-approved therapies to treat addiction."
Improving access to prevention, treatment and recovery services, including the full range of medication-assisted treatments (MAT), is a focus of the FDA's ongoing work to reduce the scope of the opioid crisis and one part of the U.S. Department of Health and Human Services' Five-Point Strategy to Combat the Opioid Crisis.
The safety and efficacy of Sublocade were evaluated in two clinical studies (one randomised controlled clinical trial and one open-label clinical trial) of 848 adults with a diagnosis of moderate-to-severe OUD who began treatment with buprenorphine/naloxone sublingual film. Once the dose was determined stable, patients were given Sublocade by injection. A response to MAT was measured by urine drug screening and self-reporting of illicit opioid use during the six-month treatment period. Results indicated that Sublocade-treated patients had more weeks without positive urine tests or self-reports of opioid use, and a higher proportion of patients had no evidence of illicit opioid use throughout the treatment period, compared to the placebo group.
The most common side effects of treatment with Sublocade include constipation, nausea, vomiting, headache, drowsiness, injection site pain, itching (pruritus) at the injection site and abnormal liver function tests. The safety and efficacy of Sublocade have not been established in children or adolescents less than 17 years of age. Clinical studies of Sublocade did not include participants over the age of 65.
The FDA granted this application Priority Review and Fast Track designations.
The FDA granted the approval of Sublocade to Indivior Inc.