EMA accepts MAA for romosozumab in the treatment of osteoporosis
The EMA has accepted the Marketing Authorization Application for romosozumab in the treatment of osteoporosis in postmenopausal women and in men at increased risk of fracture…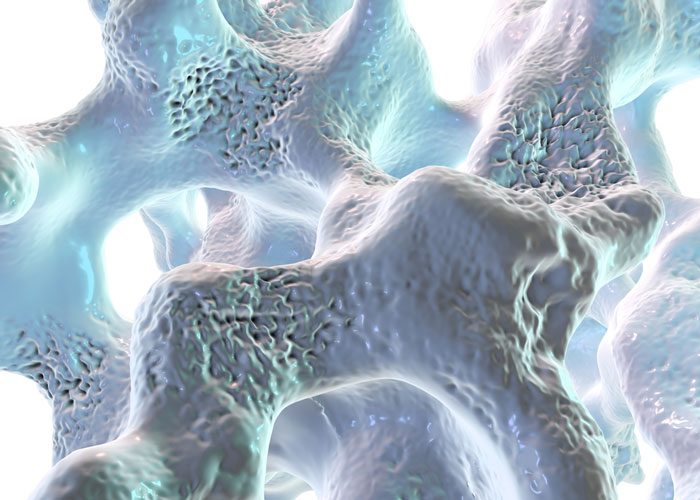 UCB  and Amgen have announced that the European Medicines Agency (EMA) has accepted the Marketing Authorization Application (MAA) for Evenity (romosozumab) for the treatment of osteoporosis in postmenopausal women and in men at increased risk of fracture.
If approved in Europe, romosozumab will be a novel osteoporosis treatment that increases bone formation and reduces bone resorption simultaneously to increase bone mineral density (BMD) and reduce the risk of fracture.
"We are currently seeing a large gap in the management and treatment of osteoporosis, especially in the post-fracture setting, with an estimated four out of five patients remaining undiagnosed and untreated after a fracture.1 Without adequate management, some fragility fractures may lead to a loss of autonomy in patients' daily lives," said Dr Pascale Richetta, head of bone and executive vice president, UCB. "At UCB, we are striving to help patients avoid potentially debilitating fractures and to help close this concerning gap."
The MAA for romosozumab is based on results from three pivotal Phase 3 studies: FRAME including 7,180 postmenopausal women with osteoporosis; ARCH including 4,093 postmenopausal women with osteoporosis at high risk for fracture; and BRIDGE including 245 men with osteoporosis. The agency will evaluate the clinical benefit: risk profile of romosozumab in these three pivotal studies, including the potential to increase BMD, and reduce the risk of fractures in women with osteoporosis as well as the cardiovascular safety signal seen in the ARCH study.
"Amgen has a legacy of addressing the needs of patients with osteoporosis, and romosozumab has the potential to deliver fracture risk reduction to patients," said Dr Sean E. Harper, executive vice president of research and development at Amgen. "Together with UCB, we look forward to discussing the overall benefit: risk with the European regulatory authorities."
About Romosozumab
Romosozumab is an investigational bone-forming monoclonal antibody and is not approved by any regulatory authority for the treatment of osteoporosis. It is designed to work by inhibiting the activity of sclerostin, which enables romosozumab to increase bone formation and reduce bone resorption simultaneously.
Romosozumab is being studied for its potential to reduce the risk of fractures in an extensive global Phase 3 program. This program includes two large fracture trials comparing romosozumab to either placebo or active comparator in more than 11,000 postmenopausal women with osteoporosis. Amgen and UCB are co-developing romosozumab.
References
Nguyen TV, Center JR, Eisman JA (2004) Osteoporosis: underrated, underdiagnosed and undertreated. Med J Aust 180:S18.