Upadacitinib receives breakthrough therapy designation for atopic dermatitis
Phase 3 clinical program for upadacitinib in atopic dermatitis, the most common type of eczema, is planned to begin in the first half of 2018…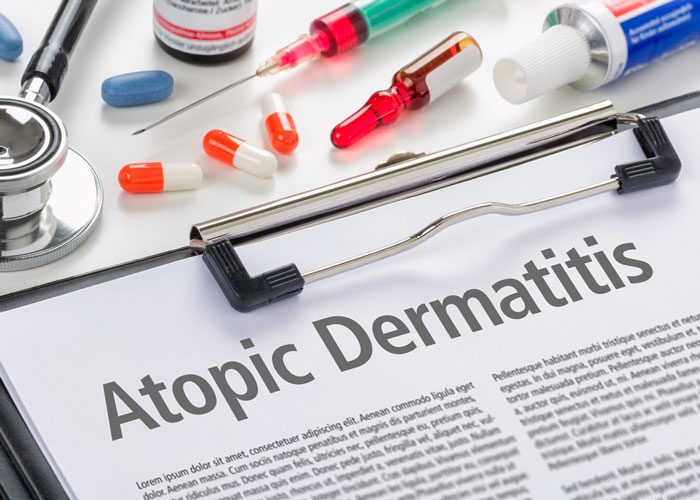 AbbVie has announced that the U.S. Food and Drug Administration (FDA) has granted Breakthrough Therapy Designation for the investigational, once-daily oral JAK1-selective inhibitor upadacitinib (ABT-494) in adult patients with moderate to severe atopic dermatitis who are candidates for systemic therapy.
This Breakthrough Therapy Designation is supported by positive Phase 2b results previously announced in September 2017 and marks 13 Breakthrough Therapy Designations granted to AbbVie's investigational treatments since the company's inception in 2013. Upadacitinib is not approved by regulatory authorities and its safety and efficacy have not been established.
The FDA's Breakthrough Therapy Designation program is intended to expedite the development and review of medicines with preliminary clinical evidence that indicates that the investigational treatment may demonstrate substantial improvement over existing therapies on one or more clinically significant endpoints.
"Our history, scientific expertise and leadership in immunology drive our focus to develop new treatment approaches that address urgent and unmet needs," said Dr Michael Severino, Executive Vice President, research and development and chief scientific officer, AbbVie. "Current treatment options for people living with atopic dermatitis are limited, and addressing these patient needs is important to us. We look forward to advancing upadacitinib into Phase 3 studies for atopic dermatitis soon."
What is atopic dermatitis?
Atopic dermatitis, a chronic inflammatory skin disease, is characterised by skin erosion, oozing and crusting, redness, intense itching (pruritus) and dry skin. Symptoms can appear as a rash on the skin, or the skin may become thickened and leathery.
About Upadacitinib
Discovered and developed by AbbVie, upadacitinib is an investigational oral agent engineered to selectively inhibit JAK1, which plays an important role in the pathophysiology of immune-mediated disorders. Phase 3 trials of upadacitinib in rheumatoid arthritis, psoriatic arthritis and Crohn's disease are ongoing and it is also being investigated to treat ulcerative colitis, ankylosing spondylitis and atopic dermatitis.