FDA approves new indication for Gilotrif in EGFR mutation-positive NSCLC
The FDA has approved a supplemental New Drug Application for Gilotrif for the first-line treatment of patients with metastatic non-small cell lung cancer…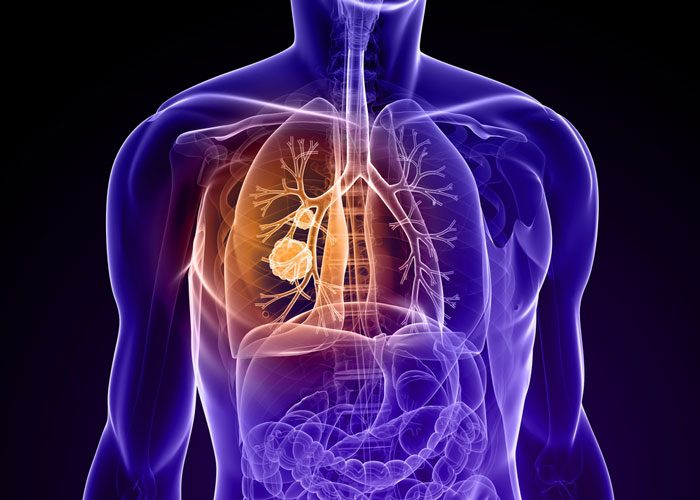 Boehringer Ingelheim has announced that the US Food and Drug Administration (FDA) has approved a supplemental New Drug Application (sNDA) for Gilotrif (afatinib) for the first-line treatment of patients with metastatic non-small cell lung cancer (NSCLC) whose tumors have non-resistant epidermal growth factor receptor (EGFR) mutations as detected by an FDA-approved test.
The new label includes data on three additional EGFR mutations: L861Q, G719X and S768I. The FDA granted Priority Review status to Gilotrif in evaluating this application.
Gilotrif, an oral, once-daily tablet, was previously approved in the US for the first-line treatment of patients with NSCLC whose tumours have EGFR exon 19 deletions or exon 21 L858R mutations. In addition, Gilotrif is approved in the US for patients with squamous cell carcinoma of the lung whose disease has progressed after treatment with platinum-based chemotherapy.
"With this expanded indication for Gilotrif, NSCLC patients whose tumours have certain EGFR mutations now have an approved therapy that specifically targets these mutations," said Dr Sabine Luik, senior vice president of Medicine & Regulatory Affairs, Boehringer Ingelheim Pharmaceuticals, Inc. "This approval is a result of our company's commitment to delivering meaningful treatment advances in areas with high unmet medical need and reflects the tireless efforts of physicians, researchers and patients who participated in our studies."
The sNDA approval is based on a pooled analysis of three studies from the LUX-Lung clinical trial program (Phase II LUX-Lung 2 study and Phase III studies LUX-Lung 3 and LUX-Lung 6) that examined Gilotrif in NSCLC patients whose tumours have EGFR mutations, including L861Q, G719X or S768I. This analysis showed that Gilotrif was active in these EGFR mutations based on objective response rate, duration of response, disease control, progression-free survival and overall survival.
"Compared with other EGFR mutations, L861Q, G719X or S768I substitution mutations are associated with a poorer prognosis and limited treatment options," said Dr Edward Kim, Levine Cancer Institute, Carolinas HealthCare System. "The approval of Gilotrif as a targeted therapy for these additional non-resistant EGFR mutations significantly alters the treatment strategy for this population."
To determine if a patient is eligible for Gilotrif, physicians must conduct a test for genetic mutations – also known as biomarker testing – to determine the type of EGFR mutation present.
"This approval is more welcome news for our lung cancer community," said Laurie Fenton Ambrose, president and CEO of Lung Cancer Alliance. "These types of advances are helping expand access to treatment options for patients who might benefit from targeted therapies to fight their specific type of lung cancer."
About NSCLC
Non-small cell lung cancer (NSCLC) is the most common form of lung cancer. In some people, genetic mutations lead to the constant activation of the epidermal growth factor receptor (EGFR) protein, which is associated with uncontrolled cell division and the development and progression of NSCLC. Most cases of EGFR mutation-positive NSCLC are attributed to the two most common EGFR mutations (exon 19 deletions or L858R). Approximately 10 percent of NSCLC patients with EGFR mutations have rare or uncommon mutations, and have had limited treatment options available to them.