FDA approves label update of Cosentyx to include scalp psoriasis
The FDA has approved a label update for Cosentyx, the first interleukin-17A inhibitor approved to treat moderate-to-severe plaque psoriasis…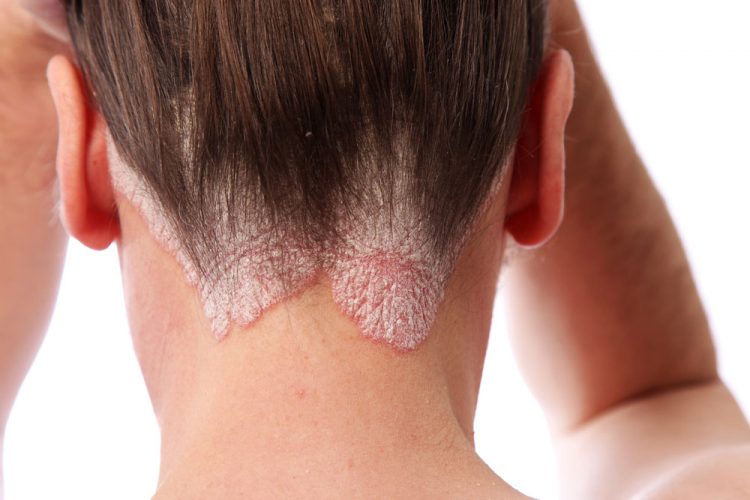 Novartis has announced that the US Food and Drug Administration (FDA) has approved a label update for Cosentyx(secukinumab), the first interleukin-17A (IL-17A) inhibitor approved to treat moderate-to-severe plaque psoriasis.
The updated label includes Cosentyx data in moderate-to-severe scalp psoriasis – one of the difficult-to-treat forms of the disease, which affects approximately half of all psoriasis patients.The label update is effective in the US immediately and is based on the proven efficacy and consistent safety profile of Cosentyx from a dedicated Phase III scalp psoriasis trial.
The updated label for Cosentyx in scalp psoriasis addresses an important unmet need. Scalp psoriasis can be challenging to treat with topical agents or phototherapy due to the presence of hair and other factors. Approximately half of all 125 million patients with psoriasis suffer from scalp psoriasis.
Dr Kristian Reich, at the Georg-August-University Göttingen and Dermatologikum Hamburg, Germany, said: "Scalp psoriasis is on a very sensitive, and a very visible area of the body. For patients, ts this could translate into physical pain, frustration and social isolation. Patients and doctors are in need of effective treatment options in this and other difficult-to-treat forms of psoriasis."
 "This is an important label update for Cosentyx, the first IL-17A inhibitor approved for moderate-to-severe plaque psoriasis. It confirms the additional value Cosentyx offers to patients who seek a treatment effective in various areas of the body," said Eric Hughes, Global Development Unit Head, Immunology & Dermatology. "We're proud to expand treatment possibilities of Cosentyx for an even greater number of patients."
Cosentyx is currently the only fully human IL-17A inhibitor to demonstrate efficacy and safety in a dedicated Phase III study of scalp psoriasis. The label update is based on 12-week primary endpoint results from the SCALP study of moderate-to-severe scalp psoriasis where Cosentyx demonstrated superior efficacy compared to placebo.
Cosentyx has demonstrated sustained long-term efficacy, as well as a consistently favourable safety profile, including injection site pain at rates similar to placebo. To date, more than 125,000 patients worldwide have been prescribed Cosentyx in the post-marketing setting across all indications since launch. 
About psoriasis
Psoriasis is a distressing and painful autoimmune disease that affects more than 125 million people worldwide[6]. It is a debilitating condition associated with a significant emotional and physical daily burden. In the long-term, psoriasis can also lead to other conditions, such as diabetes, heart disease, depression and psoriatic arthritis – which up to 30% of patients with psoriasis will develop.
 Plaque psoriasis is the most common form of the disease and appears as raised, red skin patches covered with a silvery white build-up of dead cells. Most patients with psoriasis will also develop hard-to-treat forms of the disease which appear on the scalp, nails, palms of the hands or soles of the feet and are associated with further pain, decreased mobility and functional impairment.
About Cosentyx
(secukinumab) and IL-17A
Cosentyx is the first and only fully human IL-17A inhibitor approved to treat psoriasis, PsA and ankylosing spondylitis (AS). Cosentyx is a targeted treatment that specifically inhibits IL-17A, cornerstone cytokine involved in the pathogenesis of psoriasis, and the inflammation of the entheses in PsA and AS.
Cosentyx delivers psoriasis patients long-lasting skin clearance, with proven sustainability and safety out to 5 years. Cosentyx is also approved for the most hard-to-treat forms of plaque psoriasis – palmoplantar psoriasis (psoriasis of the palms of the hands and soles of the feet), nail psoriasis and scalp psoriasis.
About the SCALP study
This study is a randomised, double-blind, placebo-controlled study to evaluate the efficacy and safety of Cosentyx in 102 patients with moderate-to-severe scalp psoriasis. Eligible patients were equally randomised to either subcutaneous Cosentyx 300 mg or placebo at Weeks 0, 1, 2 and 3, then every four weeks for 12 weeks. At Week 12, patients in the placebo group who did not achieve at least a 90% improvement from baseline in the Psoriasis Scalp Severity Index (PSSI) score were re-randomised to Cosentyx 300 mg until study completion. The primary endpoint was the proportion of patients who achieved PSSI 90 response rate at Week 12. The proportion of patients achieving an IGA scalp the only score of 0 or 1 (clear or almost clear) were 56.9% and 5.9% for Cosentyx and the placebo groups, respectively.