NICE approves Lenvima for differentiated thyroid cancer
NICE has issued its final appraisal decision recommending reimbursement of Lenvima for the treatment of progressive, locally advanced or metastatic, differentiated thyroid carcinoma…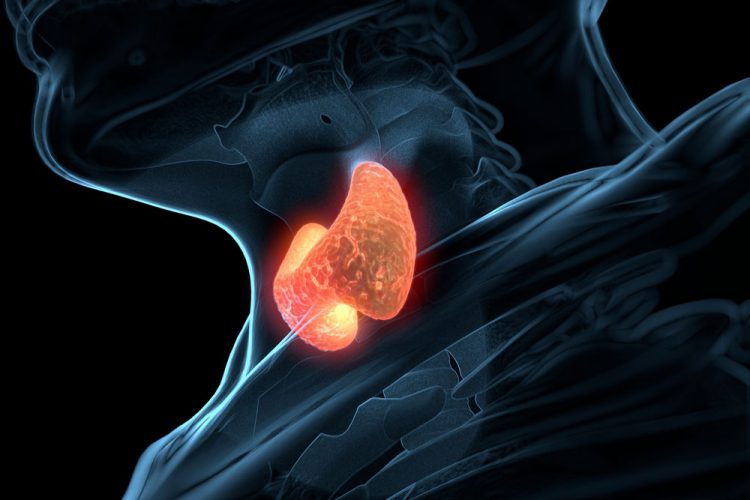 Eisai Europe Limited has announced that the National Institute for Health and Care Excellence (NICE) issued its final appraisal decision (FAD) recommending reimbursement of Lenvima (lenvatinib) for the treatment of progressive, locally advanced or metastatic, differentiated (papillary/follicular/Hürthle cell) thyroid carcinoma, refractory to radioactive iodine (RAI-R DTC).
This decision is part of a Multiple Technology Assessment resulting in the recommendation of both lenvatinib and sorafenib.
The European Medicines Agency (EMA) approval and the subsequent NICE recommendation was based on the pivotal Phase 3 SELECT study that showed lenvatinib was associated with significant improvements in progression-free survival (PFS) in patients with progressive RAI-R DTC. Median PFS with lenvatinib was 18.3 months compared to 3.6 months on placebo (HR 0.21; 99% CI 0.14–0.31, p<0.001). In addition, the objective response rate was 64.8% versus 1.5% with placebo (p<0.001).
With limited options available for patients with this type of thyroid cancer, we very much welcome this decision from NICE that demonstrates that these patients are no longer forgotten
In this study, the most common treatment-related adverse events for lenvatinib were hypertension, diarrhoea, fatigue or asthenia, decreased appetite, decreased weight and nausea.
"This is fantastic news for the many patients in the UK who are diagnosed with advanced thyroid cancer. From the patient's perspective, having treatment options is very important and with this recommendation NICE are providing exactly that," commented Dr Jonathan Wadsley, Consultant Clinical Oncologist, Weston Park Hospital and Clinical Lead for Division 1 Yorkshire and Humber Clinical Research Network.
This positive NICE recommendation comes after the EMA approved lenvatinib for use almost three years ago in May 2015, and the Scottish Medicines Consortium (SMC) approved it for reimbursement in October 2016. This was followed by the All Wales Medicines Strategy Group's approval in October 2017.
"RAI-R DTC can impact severely on a patient's life, as well as on the lives of their loved ones," said Kate Farnell MBE, CEO of the Butterfly Thyroid Cancer Trust. "With limited options available for patients with this type of thyroid cancer, we very much welcome this decision from NICE that demonstrates that these patients are no longer forgotten."
"After almost three years of being licensed in the EU, I am really very pleased that NICE is finally recommending the use of lenvatinib so that patients with this form of thyroid cancer will, at last, have access to it in England. While patients in Scotland and Wales had access to lenvatinib much sooner – 2016 and 2017 respectively – it's a real shame that due to a poor process that patients in England have had to wait much longer," commented Gary Hendler, Chairman & CEO EMEA, Chief Commercial Officer, Oncology Business Group at Eisai. "Eisai's dedication to ensuring rapid and sustained access to innovative treatments reinforces our human health care (hhc) mission to benefit patients and families affected by difficult-to-treat cancers."
Lenvatinib is an oral, once-daily, selective tyrosine kinase inhibitor (TKI) which has a binding mode that appears to simultaneously inhibit the activities of numerous receptor proteins implicated in tumour growth and spread. Its blockade of fibroblast growth factor receptor 1 (FGFR 1), which has division, growth and regulate cellular functions, and is overexpressed in some cancers, together with blockade of VEGF (vascular endothelial growth factor) receptors which play a role in pathological angiogenesis, represents a dual blockade of tumour growth.
Eisai is dedicated to the discovery, development and production of innovative oncology therapies that can make a difference and impact the lives of patients and their families. This passion for people is part of Eisai's human health care (hhc) mission, which strives to better understand the needs of patients and their families to increase the benefits health care provides.