Blood test predicts treatment response for metastatic prostate cancer
Testing could lead to extension of life through improved clinical decision-making by identifying patients who need to switch from targeted hormonal therapy to chemotherapy…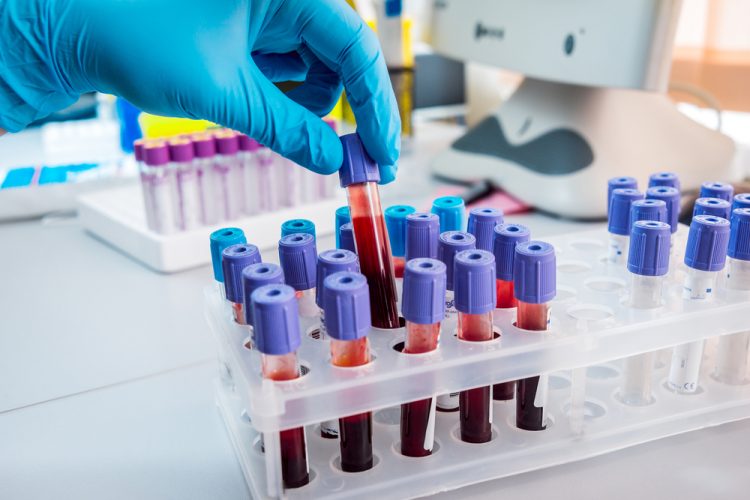 An international team of researchers from Memorial Sloan Kettering Cancer Center (MSK), Epic Sciences, The Institute of Cancer Research, UK, and London Health Sciences Centre, Canada, have shown that a blood test can identify patients with metastatic castration-resistant prostate cancer (mCRPC) who may live longer if they switch from targeted androgen receptor-signaling inhibitor (ARSi) therapy, such as enzalutamide and abiraterone, to taxane-based chemotherapy.
This independent, multicenter, blinded study is one of the first studies to validate that a liquid biopsy test can predict therapeutic response and demonstrate a survival benefit.
"This liquid biopsy test addresses a critical unmet need at a decision point in management to predict and select the therapy that is most likely to extend a patient's life," said Dr Howard Scher, who led the study and is the co-chair, Center for Mechanism-Based Therapy and Head of the Biomarker Development Initiative at MSK. "During the treatment of metastatic prostate cancer, physicians will now be able to use AR-V7 status to determine when a patient's cancer has become resistant to androgen receptor-directed therapy and will respond better to chemotherapy, enabling the patient to live longer."
This blinded four-year study followed 142 mCRPC patients who were treated at MSK, The Royal Marsden, or the London Health Sciences Centre. Blood samples were obtained prior to treatment with ARSi therapy or chemotherapy and tested with a validated assay for the nuclear-localised androgen receptor splice variant (AR-V7) protein in circulating tumour cells. The results were that patients positive for AR-V7 who were treated with taxane-based chemotherapy had superior overall survival (OS) relative to those treated with ARSI therapy (median OS, 14.3 vs. 7.3 months). Importantly, patients negative for AR-V7 who were treated with ARSi therapy had superior OS relative to those treated with taxanes (media OS, 19.8 vs. 12.8 months). Additionally, the authors validated the test within a prognostic risk group, to ensure that the biomarker effect was due to the biomarker rather than other clinical variables.  
"We developed this test specifically to address a significant clinical question in metastatic prostate cancer that previously had no clear answer: which treatment should be pursued next? This question weighs heavily on doctors and patients, but now, with the Oncotype DX AR-V7 test, we can provide them the confidence to know whether continuing with hormonal therapy or switching to chemotherapy will result in better survival outcomes," said Ryan Dittamore, chief of medical innovation at Epic Sciences and a co-author on the study. "In addition, the survival benefit gained through the utilisation of our AR-V7 test could make the test as valuable to a patient's outcome as a blockbuster cancer drug."
This is the second blinded, multi-centre clinical utility validation study utilising the nuclear-localised AR-V7 test.  Earlier this month, Dr Andrew Armstrong of Duke Cancer Institute presented data validating the test in the PROPHECY clinical trial at the ASCO 2018 Annual Meeting. The PROPHECY study investigated the AR-V7 test in patients receiving ARSi therapy and demonstrated that patients who tested positive had worse survival by all measures and had no clinical benefit from ARSi therapy. 
The research was published online in JAMA Oncology.